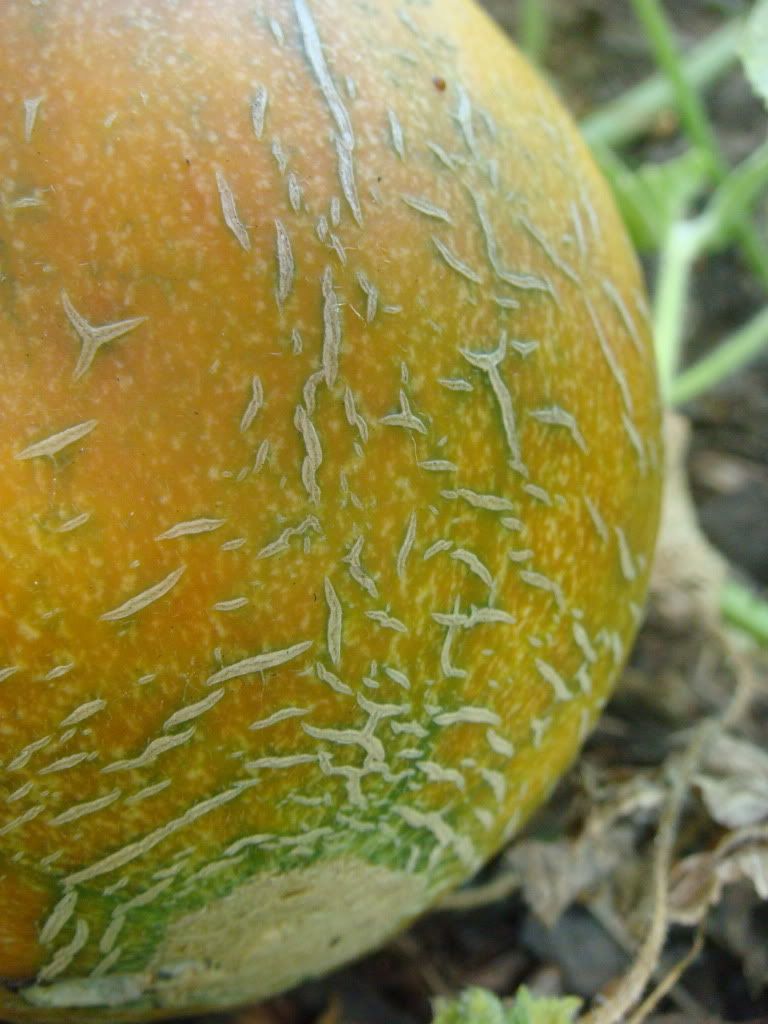 We took Mrs Goggins to get spayed today.
The guilt that I felt about taking away her potential motherhood was compounded as we stuffed her into a spare cotton library bag, having no cat carrier in the house. Felix then started howling because he wanted to carry the bag with Mrs Goggins in it, which I had precariously balanced in my arms while simultaneously trying to juggle lunchbox, schoolbag and car keys.
We made it out of the house and I am confronted with this.
I am pretty sure it's not supposed to be this colour.
I am pretty sure that rockmelons are supposed to be completely covered with a "netting" type pattern, smell yum, and fall of the stalk when they are ripe.
I haven't actually read anything about them turning bright orange overnight first.
It does smell ripe, which of course, makes me want to pick it, but then I want to pick everything. The skin doesn't look right though and it is nowhere near falling off the stalk.
So... what would you do?
I haven't done anything yet. On the way home from the vet Mrs Goggins got her head stuck in a cardboard box (we ditched the library bag and took things up a level) and started making a very bizarre noise which upset the boys. My mobile phone chose that moment to ring and maintaining serenity in the face of feline, offspring, and technology whilst driving proved quite challenging.
After that car ride I was in no condition to make confident fruit picking decisions.
Oh, and just as a side note, before you google "melons" and "images", please,take a moment to consider what kind of results google might send your way.