Well it was supposed to be Jimmy, Flower Flower and Cecil soup, but Cecil got lost along the way.
So my pumpkins didn't survive all the rain we had last year, but my father's did, and last weekend we all trekked down to nanna and grandpa's house and pinched some.
To get to dad's pumpkins it's a bit of a trek. Under the fence, through the gate, down the hill, past the dam, up the hill and there's the patch. Actually, it's not that far, it's just that along the way there are distractions. We have to pat the horses, look for tadpoles in the dam, listen to dad's mandatory dam warning (for the boys, not me), admire mum's whipper snipping and find suitable sticks for swords.
And think up names for our chosen pumpkins.
When
Hazel
announced her great pumpkin challenge, I threw my glove into the ring and laid claim to the best pumpkin soup recipe in the land. And okay, it might be a slight exaggeration, but it really is good soup.
I think that no matter what else you do to this soup, as long as you roast the pumpkin first, everything is good. I roast mine until it's lovely and soft, and a little caramelised. Skin on. I also pop in a few cloves of garlic and an onion.
So roast the lot up, with oil, salt and pepper. When it's done, squeeze out the cooked garlic and take off the onion skin, cover with chicken stock and bring to the boil. Boil it for a little bit, then whizz it all up and serve with crusty bread and butter.
Jimmy and Flower Flower - you were delicious.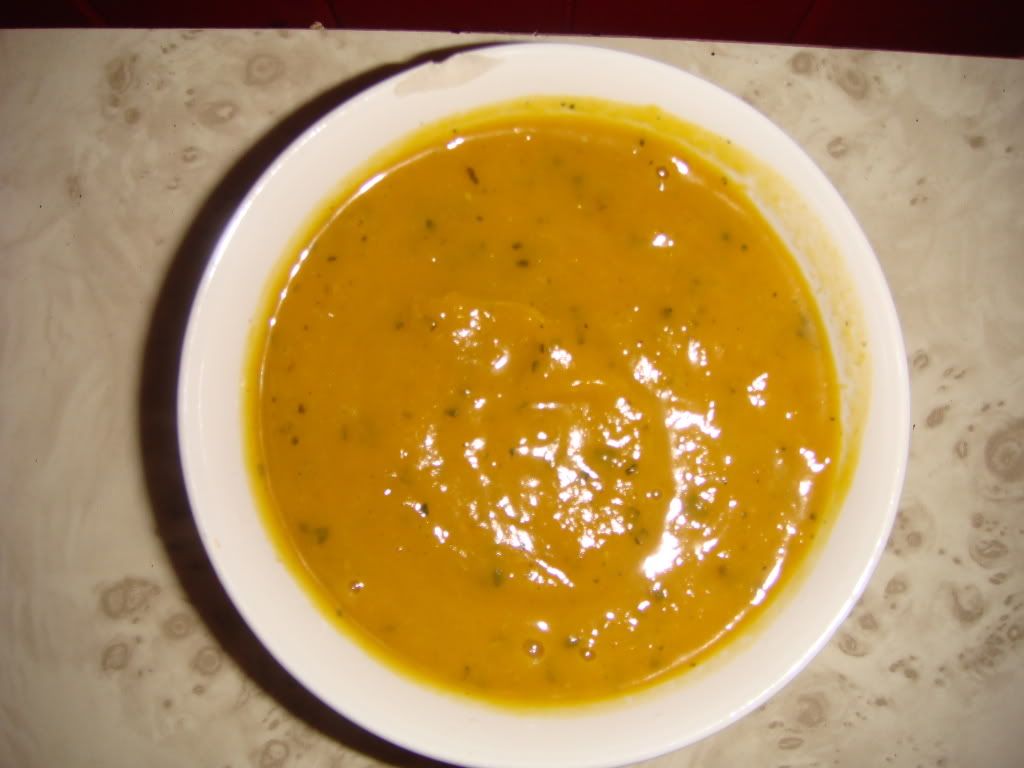 Yep, I'm really not getting any better at food photography.