My goodness I worked hard in the garden this weekend. I planted and pruned and dug up and moved. I shoveled and raked and above all, I cleaned up. Gosh I had let the place get messy. Piles of dead branches everywhere, waiting to have something done to them. But not anymore. Now the yard is lovely and shiny and tidy...
And when I was finally done and came upstairs to clean up, I thought I would just take one little peek before having a shower.
And look - mushrooms! A little fungal reward for all my hard work.
I am very excited... I have no idea when to harvest them, or even how to harvest them, but who cares, I have produced fungi. Ooo yes dear blogging friends, that's right - fungus in plural. Three of them to be exact, which makes them worth exactly $8.33 recurring each.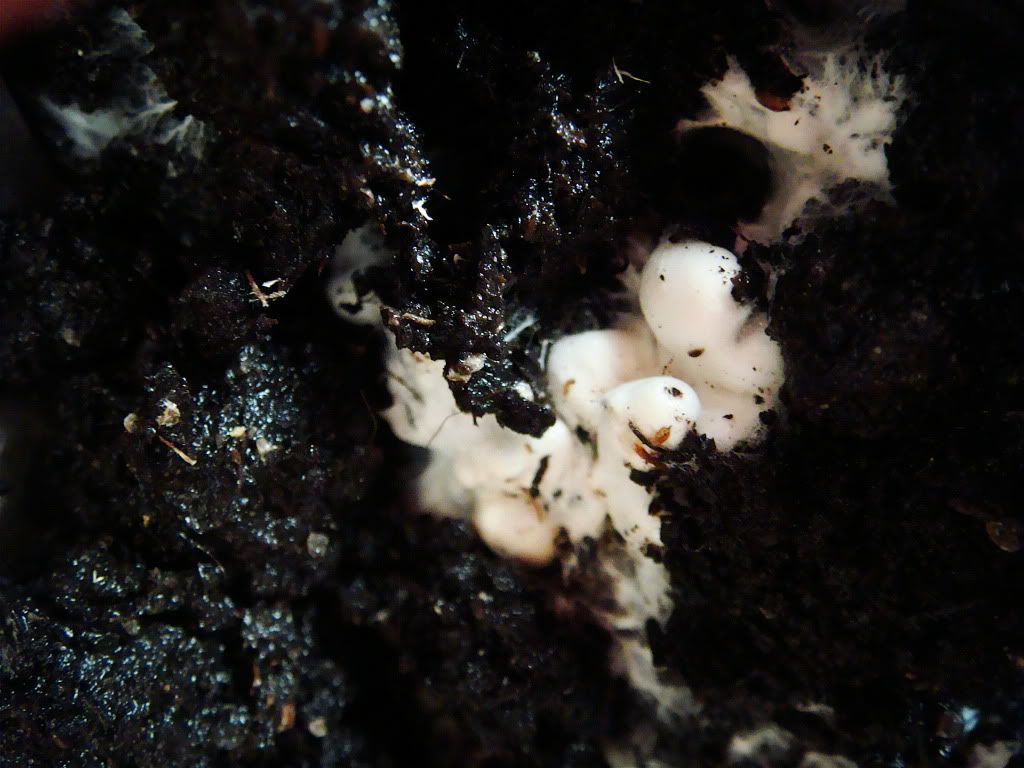 And I think there are more to come :)
That'll reduce costs!