And this is number five. Thank goodness this one worked out, because the others were enough to put you off growing rockmelon for good.
Do you remember
this fruit
? Or perhaps you best remember Hazel's comment about it? Oh I will never ever quite let that go... just dusting off that naughty comment and showing it off every once in a while will be quite satisfying I suspect.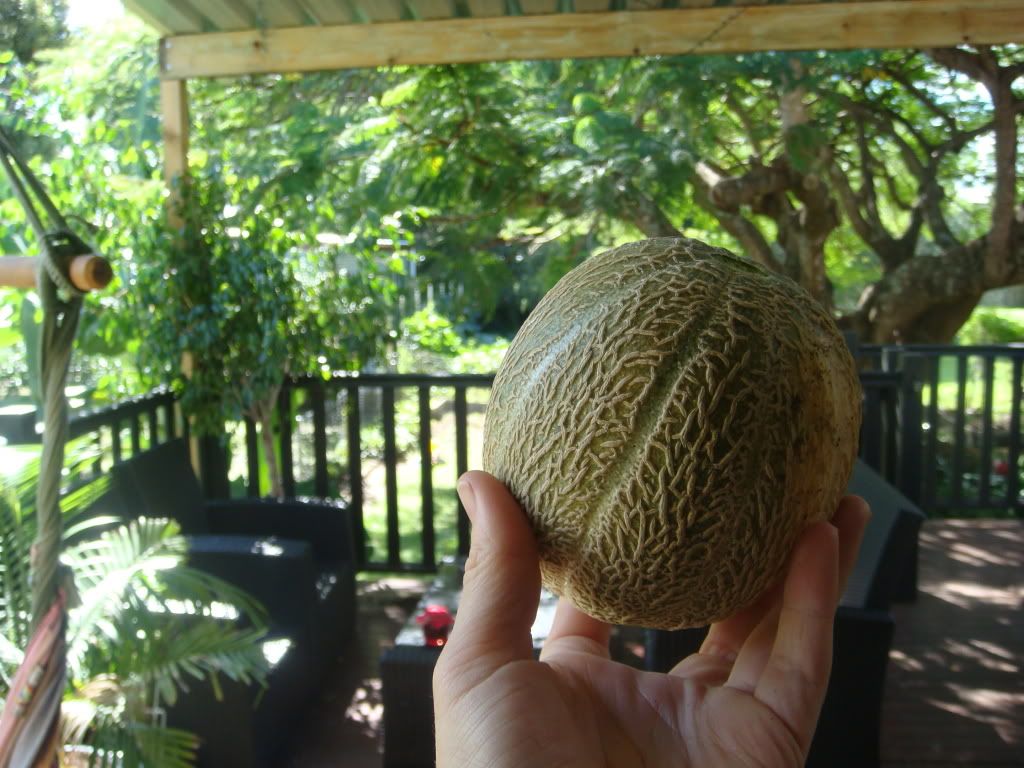 So this is the last of what I think we decided were rockmelons. The others all rotted and were gross like the first one (I didn't post about them for fear of Hazel's potty mouth) which was quite disappointing. But I persisted and smelt and poked and prodded this one for days until it fell of its vine, and when I cut it open it was not without some trepidation.
The smallest of the lot, and finally, one that smelt like something you would want to eat. And eat it I did.
I had it for breakfast.
Some might be critical and perhaps think it lacked a little sugar, but after five failures this one success tasted pretty sweet to me.