Before you get very excited, I do have to tell you that the potatoes are not home grown.
But they were most certainly home cooked.
In Brisbane, I'm not sure about other parts of Australia, you are not allowed to have a fire in your backyard for burning rubbish. In the suburbs that is. What you are allowed however, is a fire in the backyard for the purposes of cooking. And my marvelous blogging friends, that is just what the boys and I put together.
A fabulous little brick fireplace, smack bang in our yard in the burbs. Custom made for alfoil wrapped potatoes.
I am, like most people I suspect, a firebug at heart. I adore camping as long as it comes with a fire, and any park with wood rather than gas barbecues, well I am just in my element.
And I am equally in my element here, as we have a never ending supply of wood for the fire. The huge Poinciana in our backyard drops seedpods and branches left, right and centre. It is proving eminently satisfying feeding them to the hungry fire and watching them turn to ash.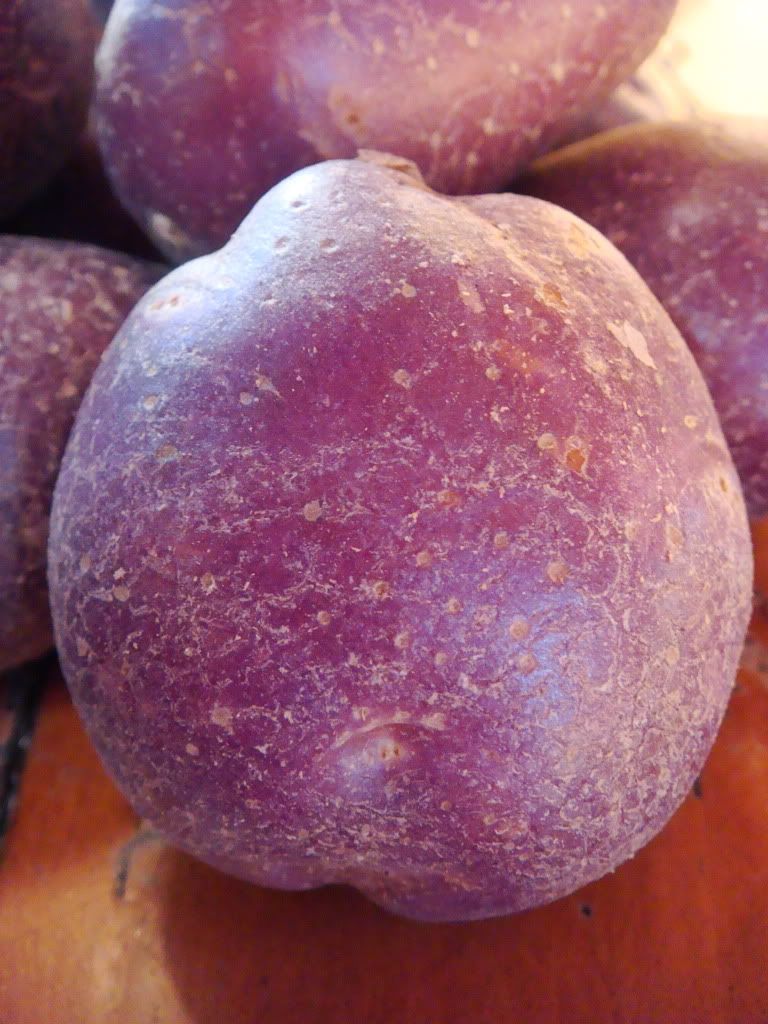 These lovely spuds were labelled "Purple Sebago" at the market. A search on the Internet however, reveals nothing of the sort. I did find "Royal Blue", which they look a lot like, so either the Internet is wrong or my fruit and vegetable store is wrong. I don't really mind either way, I just want them to multiply. I bought 30 - some for dad, some for me. My planting calendar tells me I have months left to put them in - until September, so I am planning to stagger their planting and have a never ending supply of lovely purple potatoes to put on our fire.

A Purple Potato Paradise.

ps because blogger popped a valve and we couldn't post for so long, we have since had a go with the purple potatoes on the fire. And would you believe it - they lose their purple!