Well I have decided not to question a gift horse, and embrace my rogue tomatoes.
Today I counted over 30 tomato plants that have popped up in various places, and they are just blooming with health and well-being, and absolutely lording it over my poor, drooping deliberately sown ones. They are growing all over the place - in corners, out of cracks, under the trampoline, and like this one, they are all full of flowers and ready to fruit.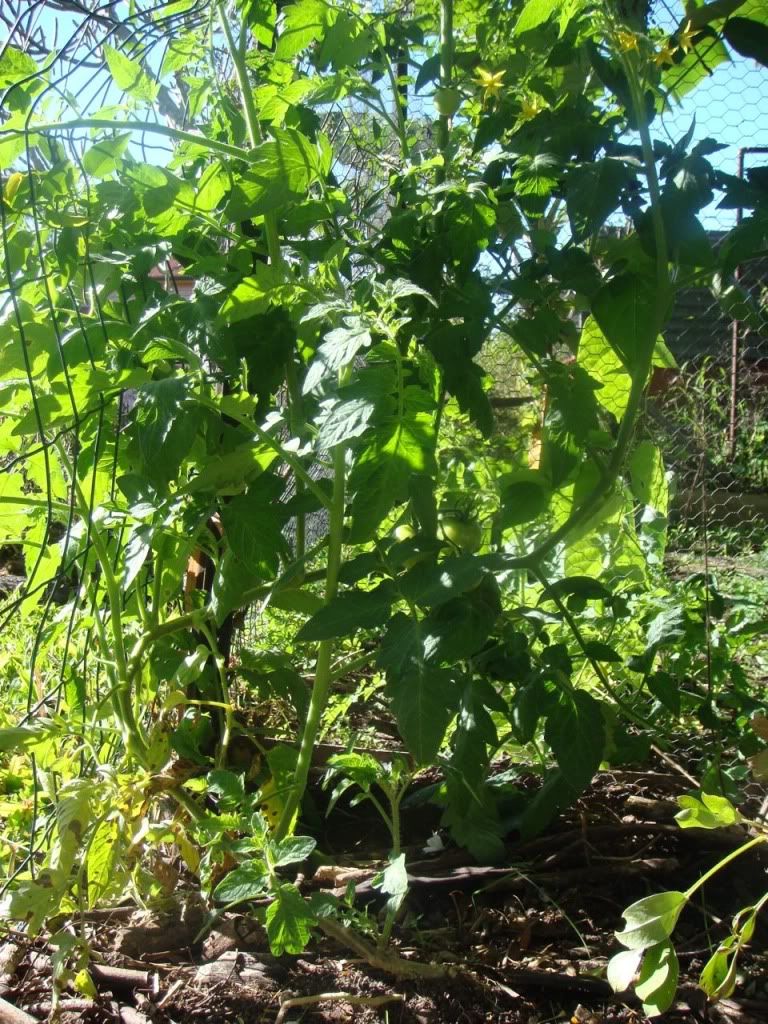 So it's not quite like I had planned, but it does look like I will be getting an abundant crop this year.
I'd just better not start looking after them.