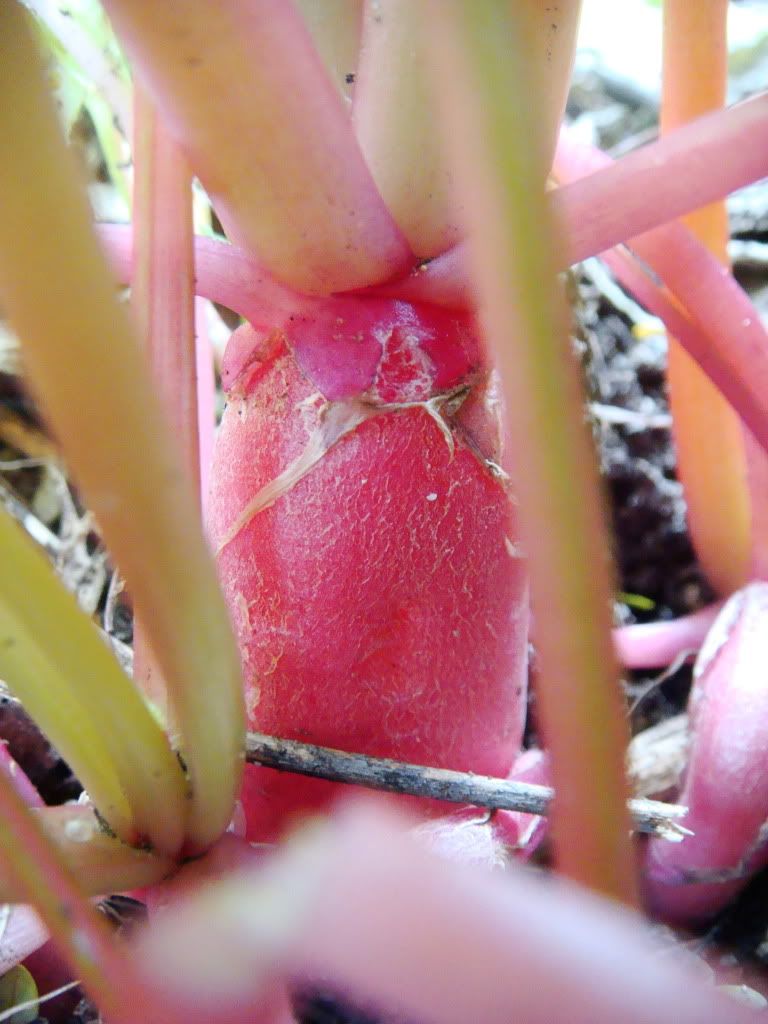 Do you remember
these
? Well our Unidentified Growing Vegetables are getting fat roots... but I still don't know what they are. Are they radishes?
Whatever they are, they are most certainly a pretty colour, and what's not to like about a pink vegetable? Eat your greens kids. And your pinks.
But fat roots are not the only exciting development in the garden. Much to my surprise, a much shaded banana plant is banana-ing... at the beginning of winter. Although winter is a pretty inaccurate term for the magnificent sunny days we have been experiencing recently. There should be a different word for winter in the subtopics.
Sumnter??
Anyway, the flowering banana has given me a most fantabulous idea... but I do like to keep you all in suspense, and I know that fruit and veg get you all pretty excited, so I'll post about it tomorrow.
That is if the plague has finally left our household.
Thanks so much for all your well wishes :)