This year, I vowed to myself that I would grow tomatoes. Lots of tomatoes. Too many tomatoes, a veritable abundance. I wanted to be able to pick and eat them fresh from the plant, to put them in salads, to cook with them, to can them, to make them into relish and jam, and to be able to share them with my neighbours.
I have the space, and I have had success with tomatoes before, my tomato dreams were really not impossible.
But somehow, something has gone wrong. Above and below, the lovely sprawling healthy tomato plant that you can see, well that's a rogue tomato that popped up in the winter vegetable bed. Doing well as you can see. In fact, doing spectacularly well. It's enormously huge and hasn't got a mark on it. It reliably offers up a ripe truss of fruit every two or three days without fail, and it requires absolutely no looking after whatsoever - I don't even water it.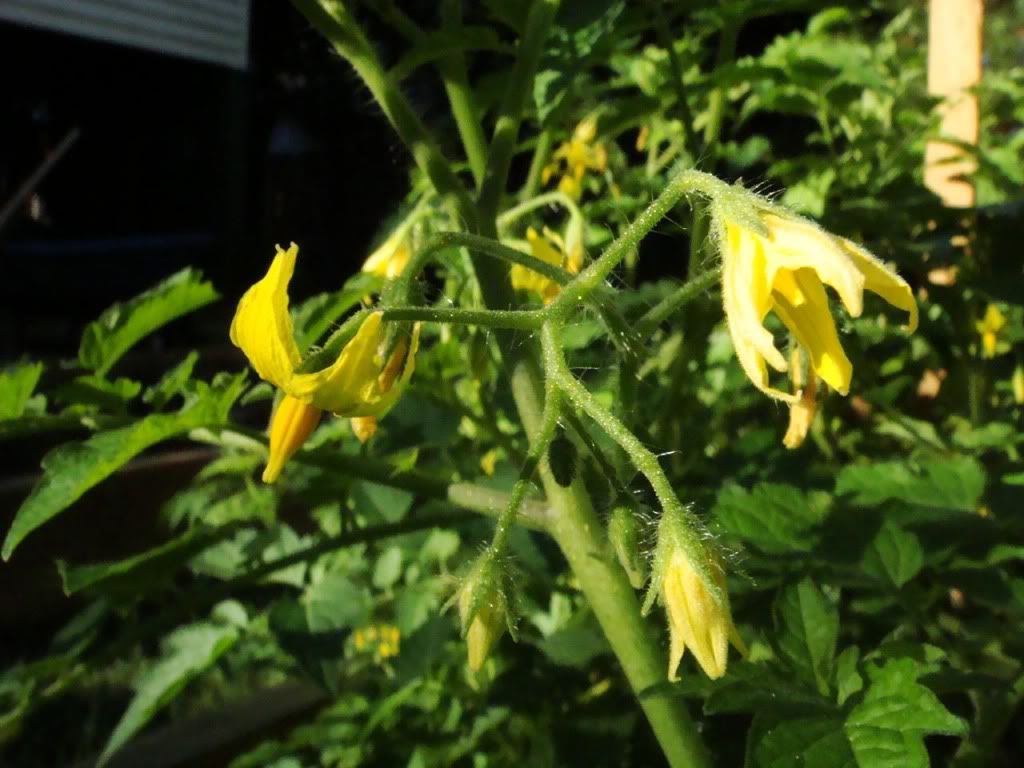 And now, please, let me direct your attention to the bed below. This is my dedicated tomato bed, one that I have cultivated and mulched and fertilised. I planted both seeds and seedlings, and have cared for these babies since the day they came into my life. Watered them and fed them and loved them.
And a more sorry bunch of tomatoes you have never seen. They are wilting and spotty and weak. The leaves are yellowing, they have not produced one flower between the lot of them, and I have a feeling they are ready to topple over and cark it at any given moment.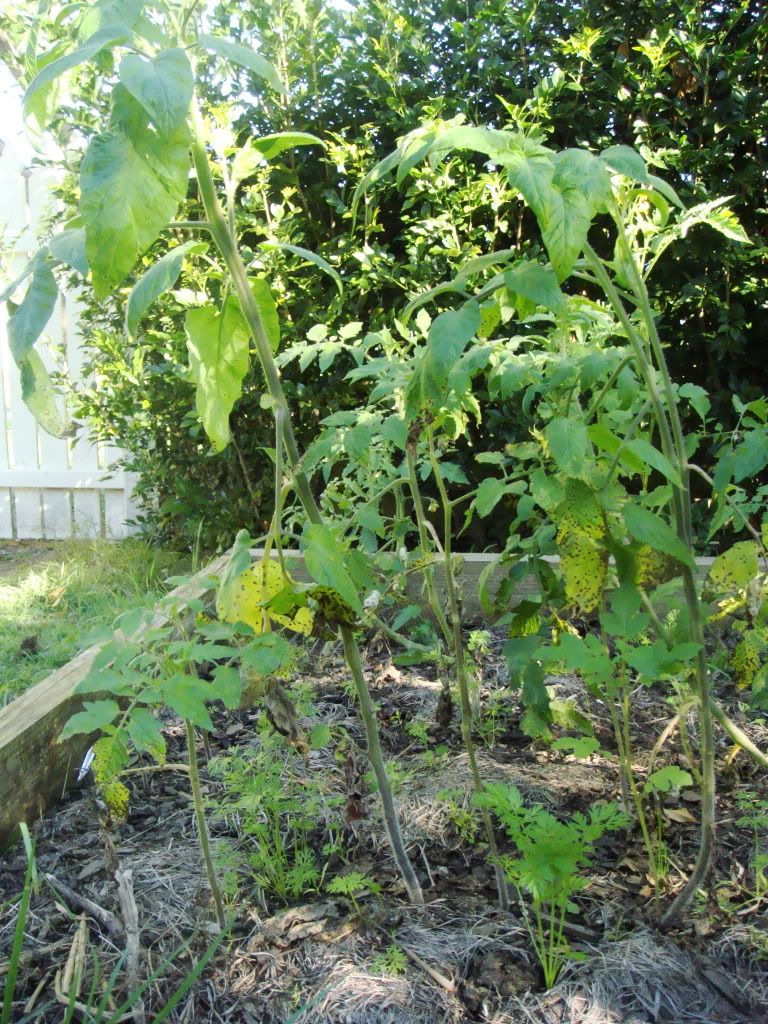 And they are literally one metre away from the self seeded, healthy, vigorous plant that I had nothing to do with putting there.
Ali v Nature
Ali: 0
Nature: 1