Well it's still blooming freezing - 15 degrees outside as we speak I believe, which is 59 degrees fahrenheit if my google conversion chart is to be believed. So yes, freezing, however, I did promise that once we hit the teens that I would venture outside once more, and so venture outside again I did.
And how fabulous that I did, because the kohlrabi is kohlrabi-ing.
Now I have never tasted kohlrabi, but I love it already, because clearly, it does not need labelling. A baby kohlrabi looks exactly like you would expect one to look like - a baby kohlrabi.
Unfortunately, out of the bazillion seeds I planted, only five plants germinated, and I am not sure that they are exactly blooming. They have taken a long way to get to this fattening stage, and I'm not sure they are going to reach their full potential.
It is slowly dawning upon me now that my soil is not very rich, which is possibly something quite a few Australians could say about their soil. I don't know why I didn't realise this some time ago, but I can be a bit obtuse in my sheer enthusiasm for doing, and tend not to notice the obvious.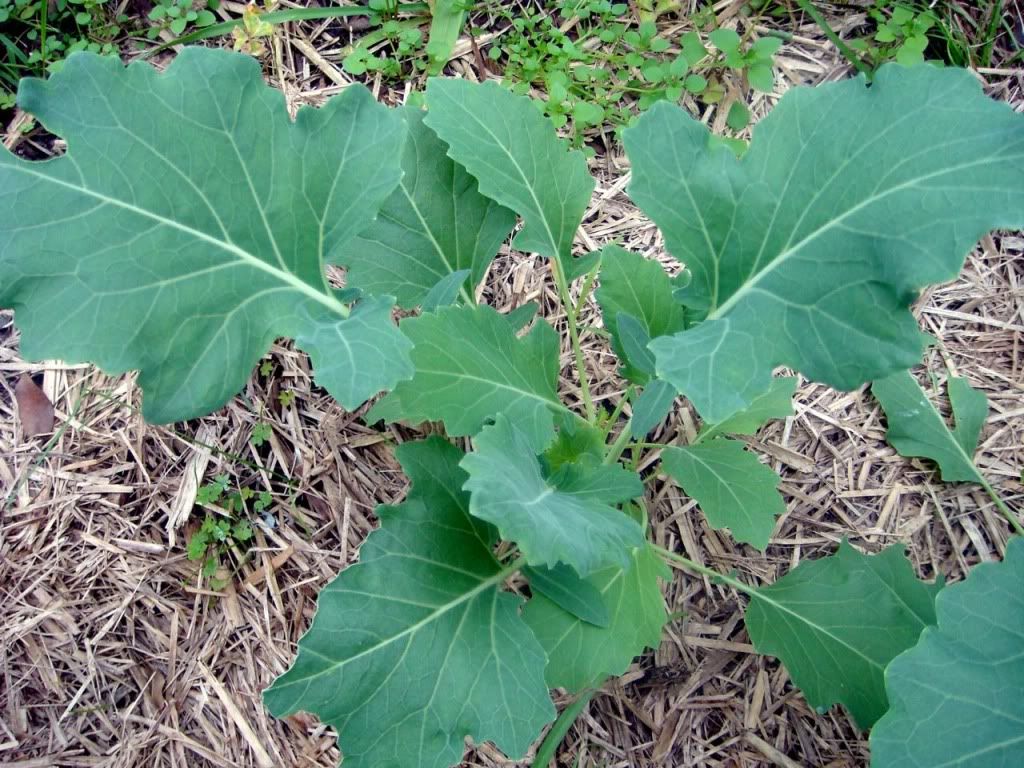 However, have no fear my blogging friends, for I have a plan. Several plans in fact, and hopefully once implemented, I'll have further paved my way towards the garden paradise of my dreams. Where everything flourishes and is labelled, where there is corn in winter, and where whatever is eating my bananas turns instead to a strict diet of weeds...