Alongside bananas, I think that potatoes are the most fabulously exciting things that I have ever grown in the garden. I adore every stage of the potato - the first peep of the foliage from the soil, the beautiful fat green leaves in full growth, and of course, the digging around for treasure at the end of the journey. Every vegetable gardener knows the great thrill of the potato hunt.
And for some reason, where in my garden many, many, many, other vegetables fail, potatoes triumph. And so, this year, I have gone absolutely wild and have now planted around 60.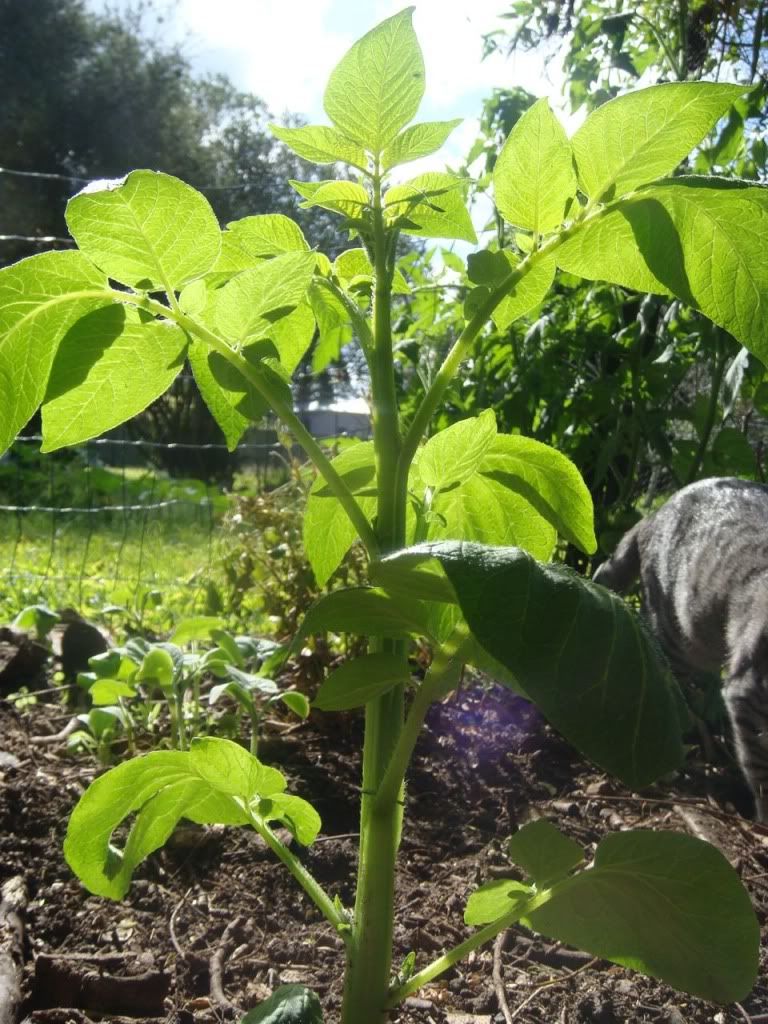 By my calculations, at around 5 potatoes per plant, we could end up with around 300 potatoes.
And I am not finished yet.
As you can see in the photos, I have staggered my planting. The top ones only just emerged a few days ago, whereas the bottom ones are only around a month away from harvesting I would say. The middle ones shot up so fast that I haven't had a chance to mound up the soil around them.
I also plan to plant out another 15 - 20 in a space I have along the side of the house, and then another 10 - 20 as an experiment to see if they will help to break up some particularly hard-packed soil.
I think it is quite clear that I am a dead serious potato farmer.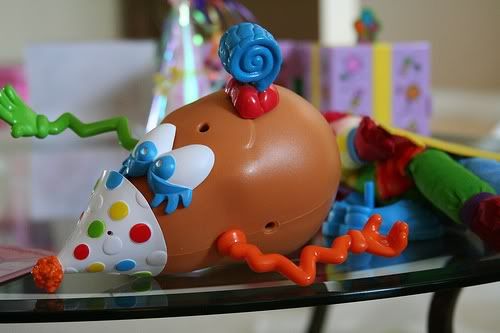 And because I know that
Mark
will want to know, so far I have planted 3 different types of potatoes. Purple ones, cream ones and white ones.
Oh boy that's funny.