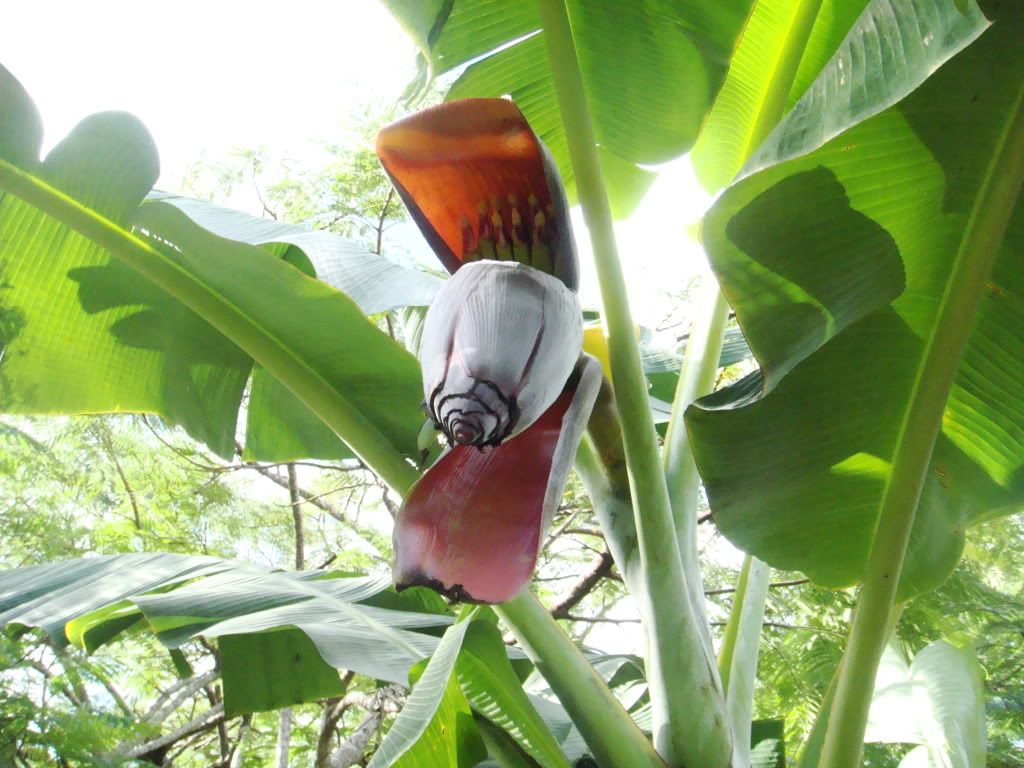 So I told you all yesterday that the bananas banana-ing had given me a marvelous idea.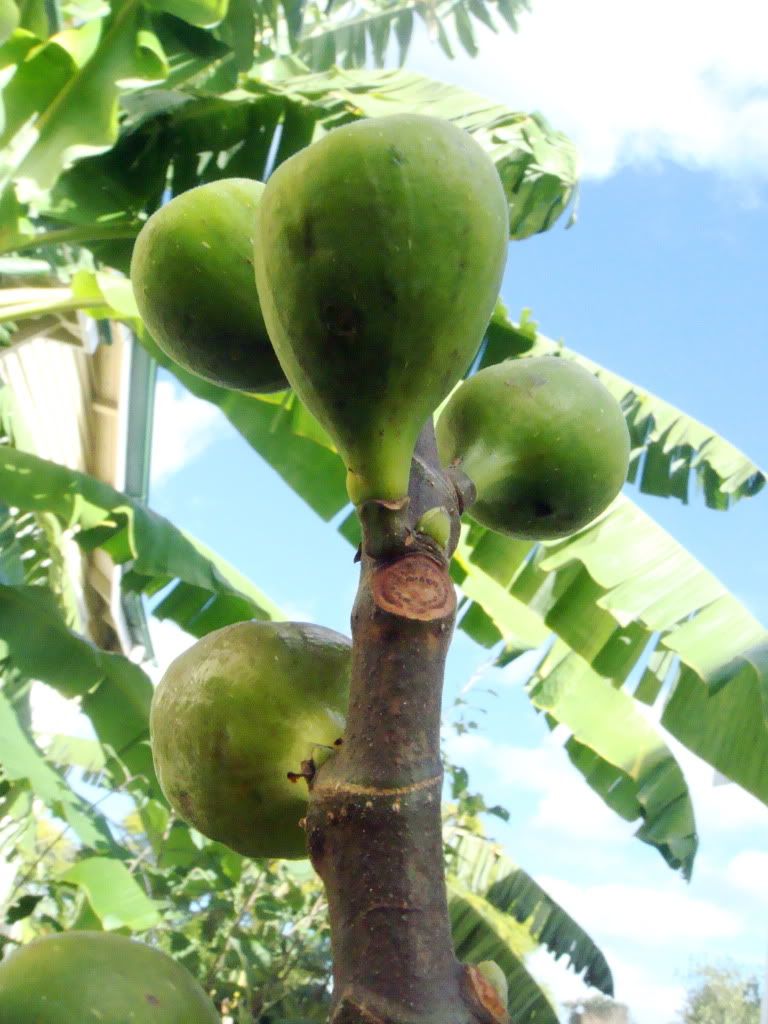 But it's not only that the bananas are banana-ing. Or even that the fig is figging.
It's also because the chillis are chilli-ing and the capsicums are capsicuming and that next door, the pumpkins just will not quit pumpkining.
I have already mentioned that here in Brisbane, winter is not really the right word for what we experience this season. Sure, it's a whole lot colder than usual, but colder than usual when it's usually sweltering hot doesn't really mean a whole lot. When it's winter and you can quite comfortably be outside during the day in shorts and a t-shirt, well, let me just say that it's not freezing. It does get cold, and I would be the first to complain about that, but it doesn't frost over, and the sun shines bright and warm all day long.
And I guess the plants feel that too.
Which is why the banana produces bananas, and the chillis and the capsicum and the pumpkins are all doing so well. Along with strawberries and tomatoes and eggplants, and all the other things that like warm weather.
Which is why I would like to try to grow warm weather vegetables this winter. In fact my fantabulous idea was that I would like to try to grow them all year round. I am already dreaming of, "My Year with Sweet Corn".
I'll pick sheltered, sunny spots, and in will go corn and pumpkins and watermelon, along with cucumber and rockmelons and eggplants. Actually, in will go everything that I can think of, because after a big vegetable planting break - I am ready to get growing!
And if things don't work, well, at least I'll know that for myself, and not just be going on what sowing calendars tell me.