Well, here we go - Winter Wednesday.
Before I even start, may I say that sharing what I enjoy about winter was not my idea... I don't enjoy winter. I live in Queensland for a reason, if I loved winter, well Tasmania is reputed to be really quite spectacular.
But
Hazel
and
Veggiegobbler
are all enthusiastic about it, and they support my blatherings on, so here I am supporting their mad winter-loving attitudes.
Mind you, living in Victoria, as they both do, I'm pretty sure it's find something to appreciate about winter, or complain for several months.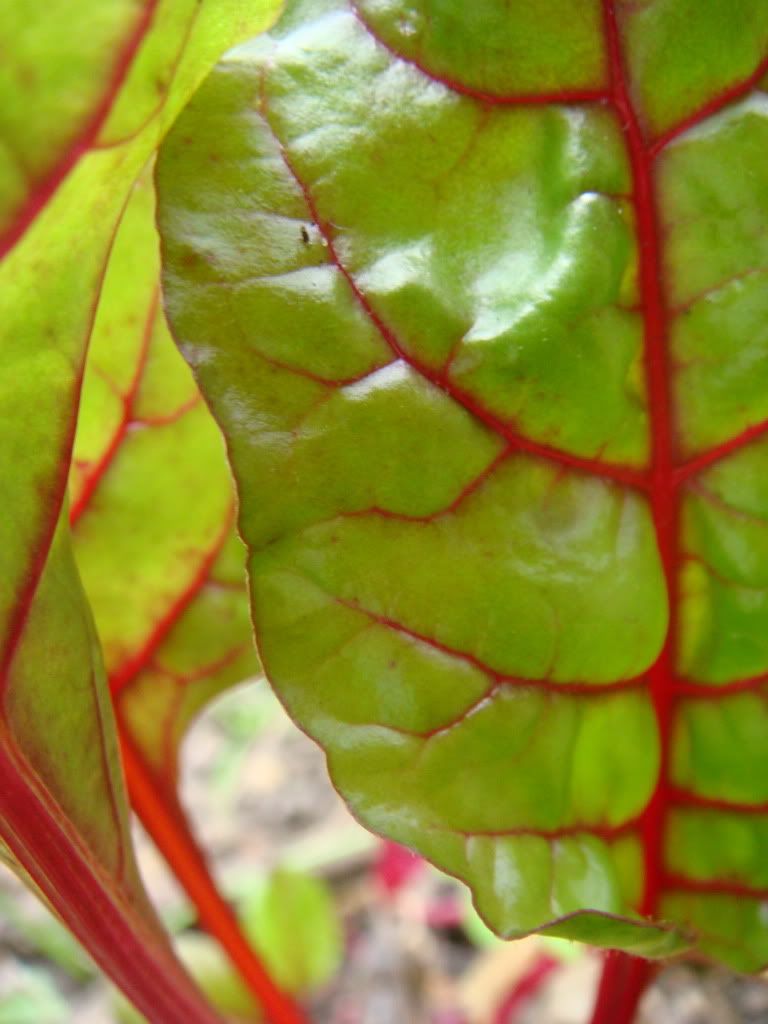 So for this Winter Wednesday - I bring you colour.
This is some lovely, lovely rainbow silverbeet that I put in a while ago. Isn't the beetroot red colour just spectacular? Unfortunately it was an overcast day, I was really hoping for some sunlight to really set the colours off, but alas, it was just not to be.
It's not really doing as well as I think it should be, but it's the first time I've grown it so I'm quite the proud grower regardless.
No idea when to pick it, or actually what parts to eat - can I just cut off a few leaves at a time, or is it a pull up pant?
Oops, plant.
Hey, how serious is this post? All about the veg, no blathering.
It must be Hazel's mature influence.