Okay, they are carrots, they do not begin with an X, and I am cheating, cheating, cheating, but there is honestly nothing out there starting with an X.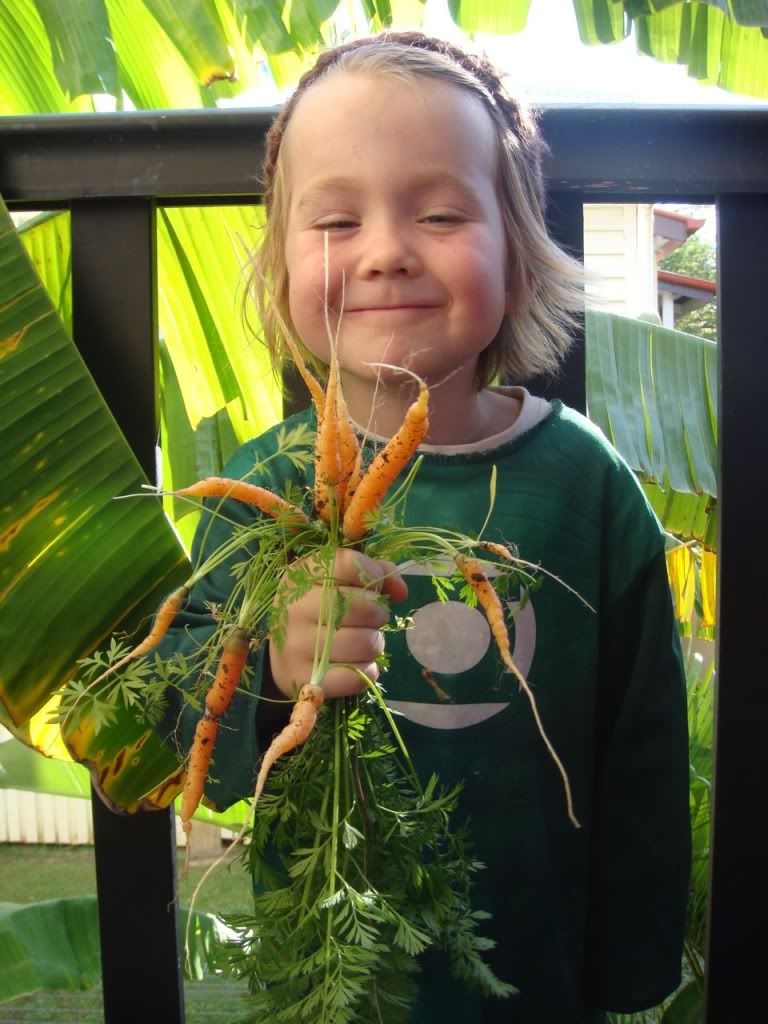 Nothing!
So way back then, we decided that our X was going to have to be Felix. And boy did he do a good job. Felix sowed these seeds in December, and they have survived flood, chicken attack, our dog standing on them, and the sides of the box they were in collapsing. He tended to them every day without fail; watering, and prodding and poking, and for some reason, picking them today.
We are having them tonight in a mint and carrot salad, along with roast duck and rice.
I suspect that the apprentice will quickly surpass his master.