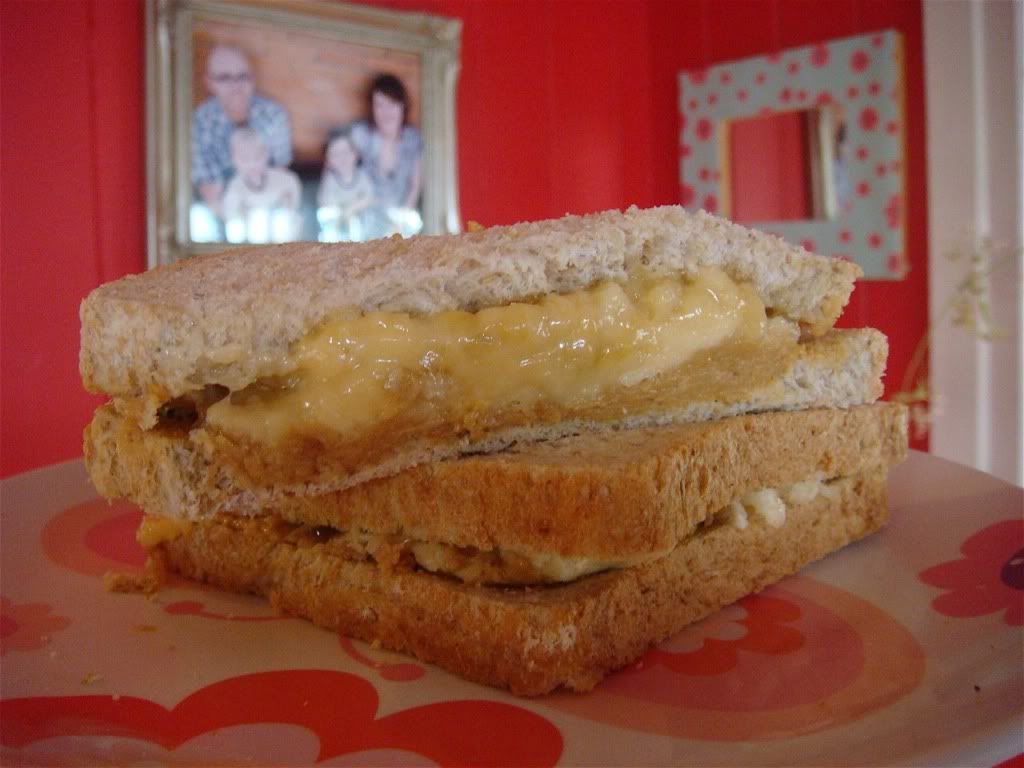 I know that bananas are not the first thing that spring to mind when you think of winter, but when winter gives you bananas, well, then that's what winter is about.
Years and years ago, when I was wayyyy younger and oh so much more fun, my sharemates and I used to sit under our house, drink cheap beer and play cards. We were an unusual lot. At one stage it was myself, a lovely Brazilian guy, a Canadian girl and her Norwegian boyfriend, and for some bizarre reason, Tom. Tom was a little out of place, because while we were all young university students, he was a proper grown up - a forty year old university lecturer in Industrial Relations. From memory, Tom was a leetle highly strung, and didn't ever join in on our card games.
I think Tom was living in the wrong house.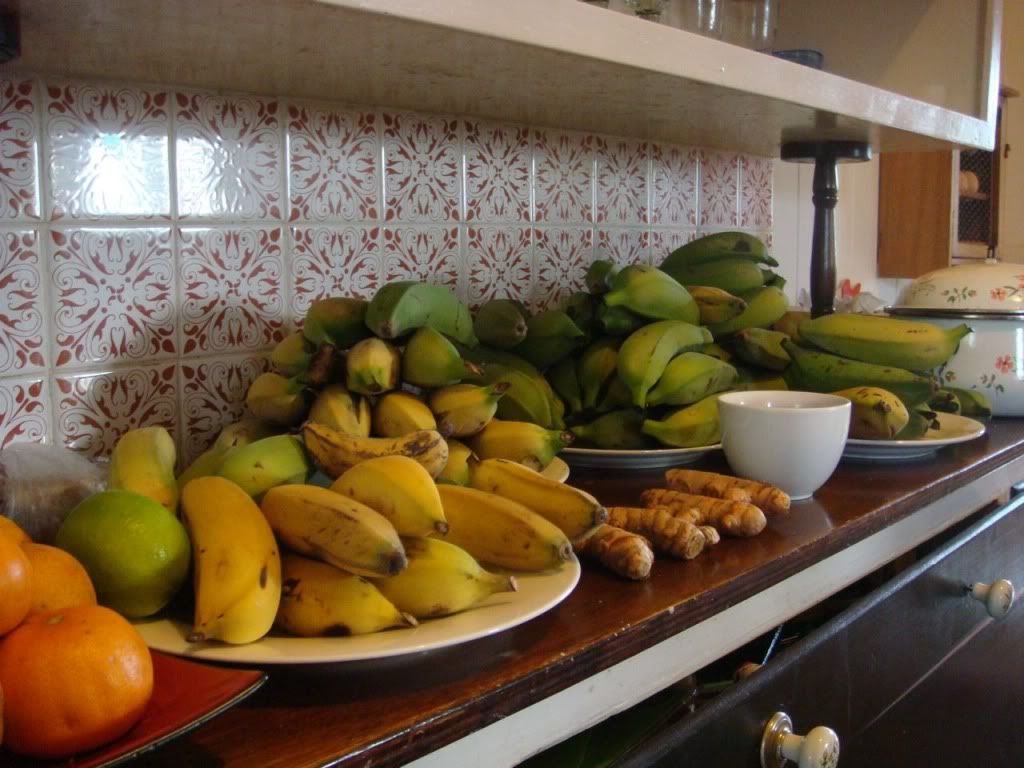 We had a lot of fabulous times under that house with our deck of cards, and one of the more fabulous things that I remember, is the things we used to eat. And when the boys stood next to all our bananas today and asked me for a snack, one of those memories came back and I sat them down, took them both by the shoulders and said, "My boys, today you are in for a taste sensation".
And I made them a banana, peanut butter and honey sandwich each.
To die for my friends, to die for. A perfect balance of flavours and texture, this tasty snack sticks to the ribs and satisfies the hungry child and student alike.
As the Yo Gabba Gabba song says, "Try it, you'll like it".