Oh we are really scraping the bottom of the barrel for the joys of winter now.
However I did find something to offer up to you, if not quite a joy, it is at least about winter.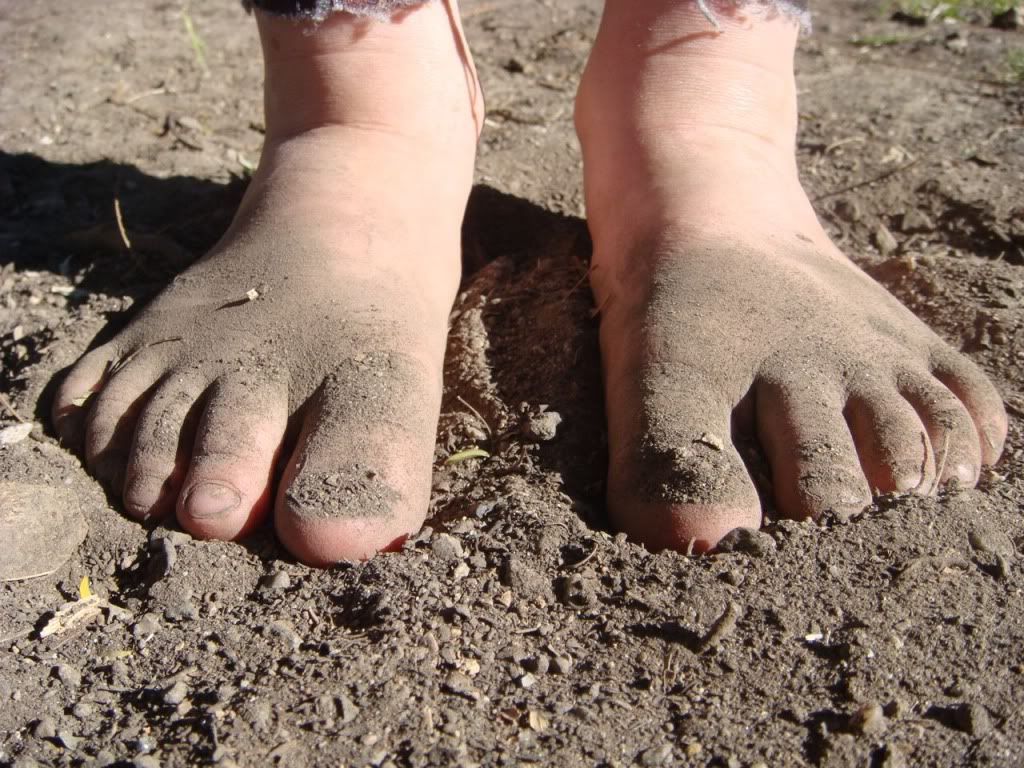 A few weeks ago, amidst my blatherings about life, the garden and everything, I mentioned that one of the impediments in my path towards attaining Master Gardener status, was the fact that our soil is of very poor quality.
Mark
very aptly pointed out that I needed to get over my aversion to worms and start composting, and I agreed that yes, throwing scraps to the chickens is not a composting system. He didn't quite put it like that, but I'm sure that's what he was thinking.
So composting system is coming... I of course have a complicated plan for it, nothing so straightforward as simply purchasing a compost bin.
All that aside (I told you I blathered), the second impediment on my path towards becoming one with a food forest, is water.
Or lack thereof.
In winter, in Brisbane, it doesn't rain. Pretty much not at all. It is dry, dry, dry. So dry that you can just about peel your lips off your face after a day outside, and if it's windy you can peel off your face too. So dry in fact, that Australia had the dubious status of being the driest inhabited continent in the world.
It's really dry, okay?
And it does wonders for the soil. See the patch above? In summer, it's grass. In winter, our yard is a dustbowl.
The fruit trees and all the vegetables are safe for now, we are extrememely lucky to have a 3000 litre watertank keeping them in liquid. But the water in the tank is down to the bottom 20cm, and when that runs out, that's it.
Oh yes, the joys of winter. Here's linking up to
Hazel
.
p.s. if you look at the photo of Felix's feet for long enough you can, bizarrely, begin to imagine that they are the feet of a large chicken.