Ooo I've got winter bananas!
And not only winter bananas, but winter gold... at my local IGA bananas are selling for $16.99/kilo at present, and with 11kg of ripening bananas I believe I am sitting on exactly $186 and 89 cents.
Yellow Gold.
A little while back when I cut down an earlier banana plant, a few of you asked why. And I am really quite chuffed that by going through the process of growing them, I have really learned something concrete. Not something that someone more knowledgeable told me, but knowledge of my own because I have gone through the process.
And I adore that about gardening.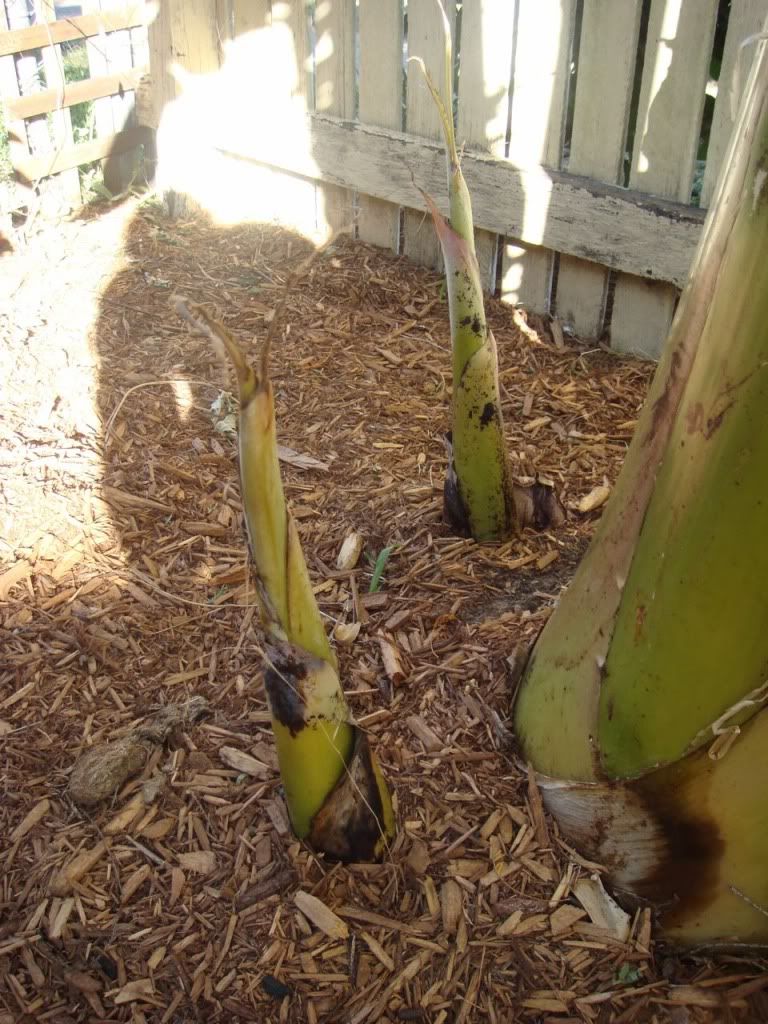 Anyway, the reason that I cut down the mature banana plant, is because once it has fruited, a banana plant won't produce again. What does happen though, is that under the ground the plants are growing from a corm and from the eyes of the corm up come little banana plants called suckers. You can see two lovely sword suckers, along with the mother plant, in the picture above. Along with mulch. Told you I went mad with it.
Now these sword suckers are sucking the life out of the mother plant (the big one), and it seems to be standard recommendation to have one big mother plant, a half grown plant and then a baby sucker. And as much as you lean towards calling them banana trees, you can't. They are in truth a giant herb.
Check out my herb garden :)