I was going to entitle this post "This is my Angry Face", but my angry face was way too scary to let loose on the World Wide Web.
Last week, this was my gorgeous mulberry tree. Not even in the ground for a year yet, and on to its second fruiting. I was so proud.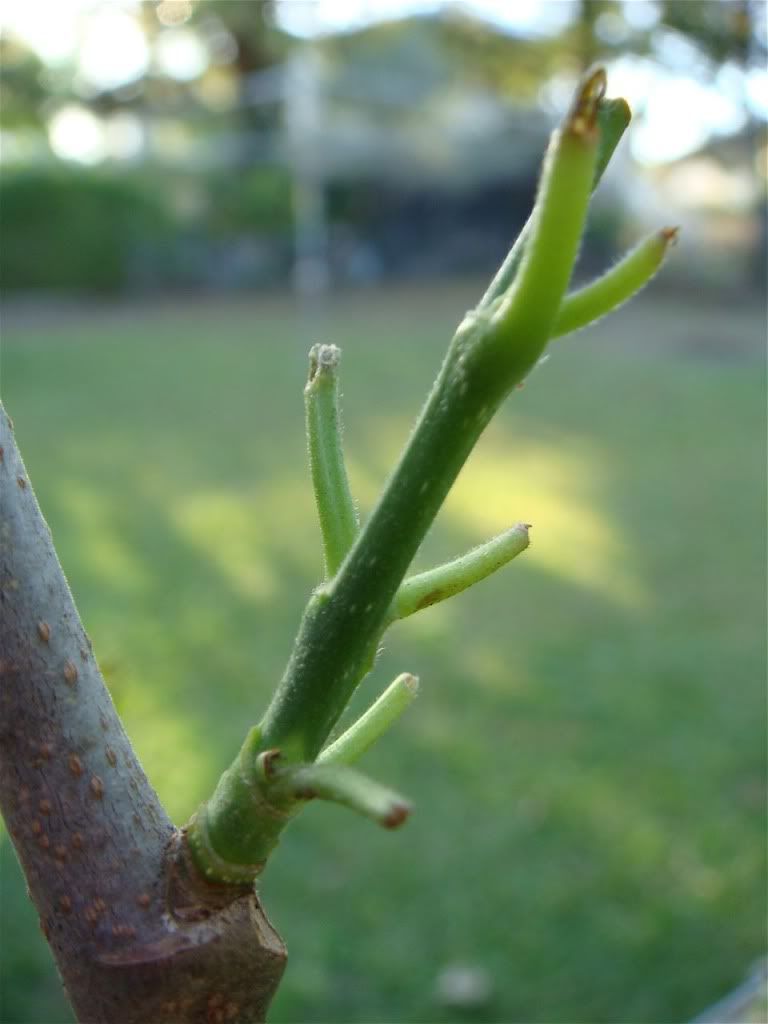 And this is my mulberry tree this week. It took one night and something, I suspect either a rat or a possum, has stripped it bare. Every single mulberry gone.
Oh sorry, I lie. There's half a one left here.
Every time I walk past it, my angry face gets a good workout.