Until this year, I had no idea that different tomatoes had different growing habits.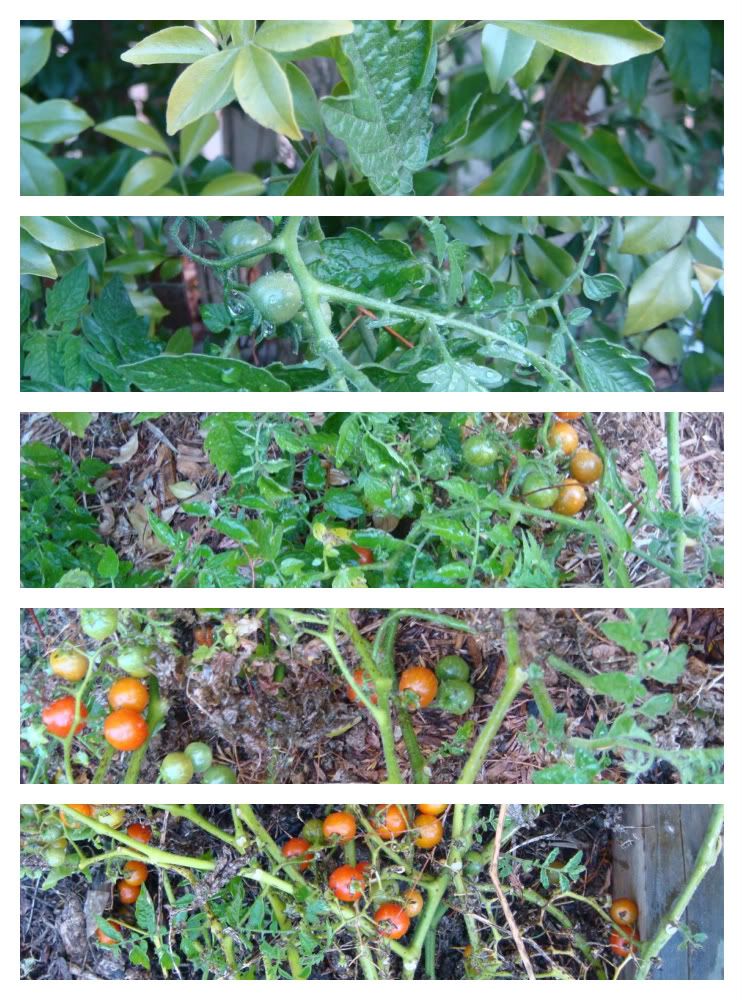 Tomatoes always just seemed to pop up by themselves, offer up little red packages of delight, and then fade away. Since having read about determinate and indeterminate, however, I set out to examine a tomato plant in my front garden that is working its way up a hedge, determined to determine its terminability.
Armed with the knowledge that indeterminate tomatoes will continue to produce and grow until they are killed by external factors such as frost (good luck with that here), while determinate will stop growing once they reach a certain size, ripen all their crop at once and then die, I have concluded that pictured is a determined indeterminate tomato.
Credit where credit is due, I first read about the different types of tomatoes at
Mark's Veg Plo
t.