Then do it yourself...
Despite having a perfectly adequate nesting box, filled with lovely sugar cane mulch and comfortably placed under shelter, the chickens decided it wasn't quite right, and made their own.
And to be honest, I kind of agree with them. My humble attempt at a nesting box (not pictured!) is clearly just a wooden drawer filled with sugar cane mulch... whereas this... this is one well thought out, well made, cosy egg laying cocoon.
The ladies obviously wanted it done properly...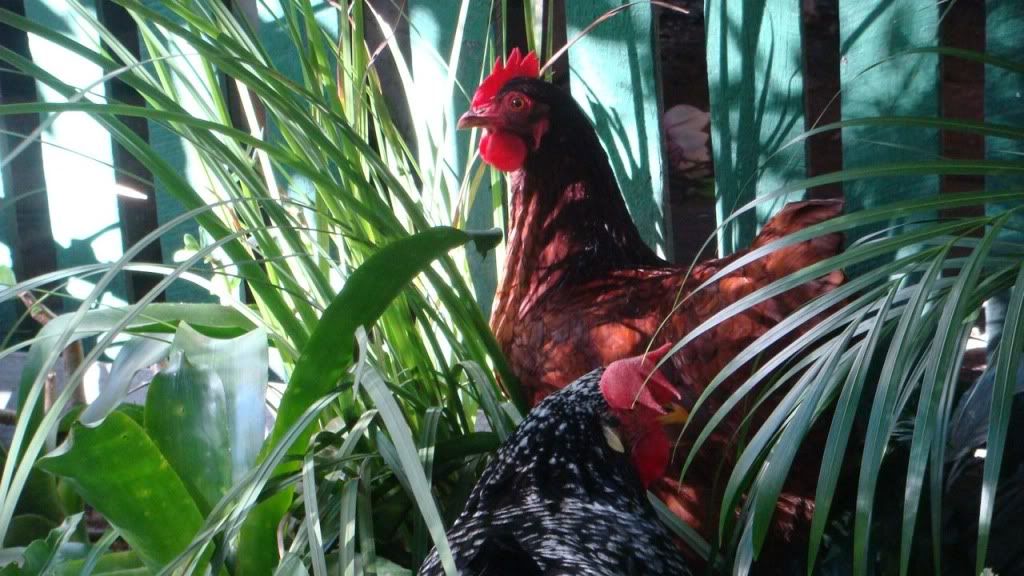 And did it themselves...
Which brings me to doing something else properly.
These photos of the boys with our lovely little silkie Edna were taken around a year ago. Edna was by far our favourite chicken. She was funny (when she walked her little head had to bob back and forth in time), gentle, and sweet. She laid lovely little eggs that the boys both coveted, and was just a delightful little creature to have around.
It was with great sadness that a few weeks ago our little Edna was taken by a dog that lives a few houses away from us.
I was very sad about Edna. In the grand scheme of things I know she was just a chicken, but she was my responsibility and most certainly didn't deserve to die such an undignified death.