I am not entirely sure what New Wave Gardening might actually be, but if you take New Wave to signify experimental, then this is it for me.
For some time now I have been struggling with our dry season. In many parts our yard is a
dustbowl
, and the parts that aren't need constant watering. With only a 3000 litre tank, it just isn't possible to keep up, and so many things miss out.
A few weeks ago, you might remember that I
mulched
the front yard. Well popping up everywhere in that mulch now are lovely little pumpkin seedlings. Heaps of them. There are also a few tomatoes, and an eggplant, all from under a thick layer of mulch. And I have noticed something about these vegies that have appeared, unbidden, in the garden. None of them droop in the hot weather. Under their protective layer of mulch, their roots are cool and moist.
And this my friends, set off a light bulb in my small yet still functioning brain.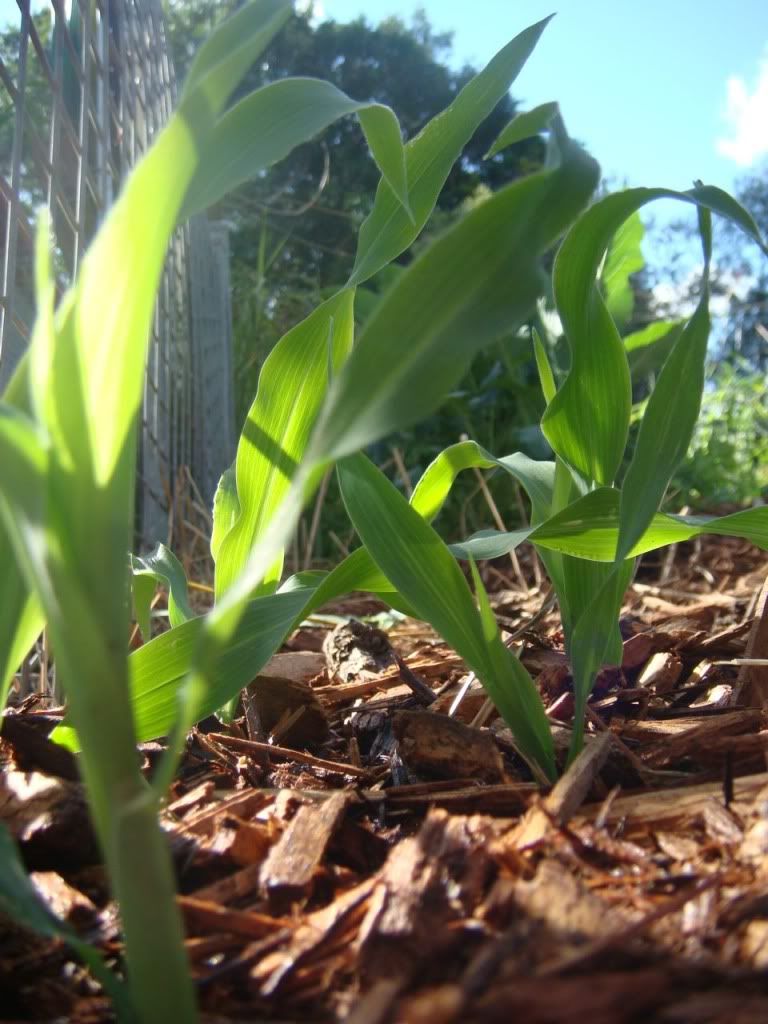 I have always mulched, but never on a grand scale. I have always been too chicken to get rid of the grass, everyone has grass, we have always had grass!
Well not anymore. Today I spread a thick layer of sugar cane mulch, followed by a layer of aged cow manure, and topped it all off with a lovely thick doona of red cypress mulch.
In the corner so far I have Black Zucchini, a few pop up tomatoes, Golden Bantam Corn, celery, broccoli and rainbow silverbeet. And I am thinking of lots more corn, some cucumber, a few more zucchini and perhaps a few sunflowers.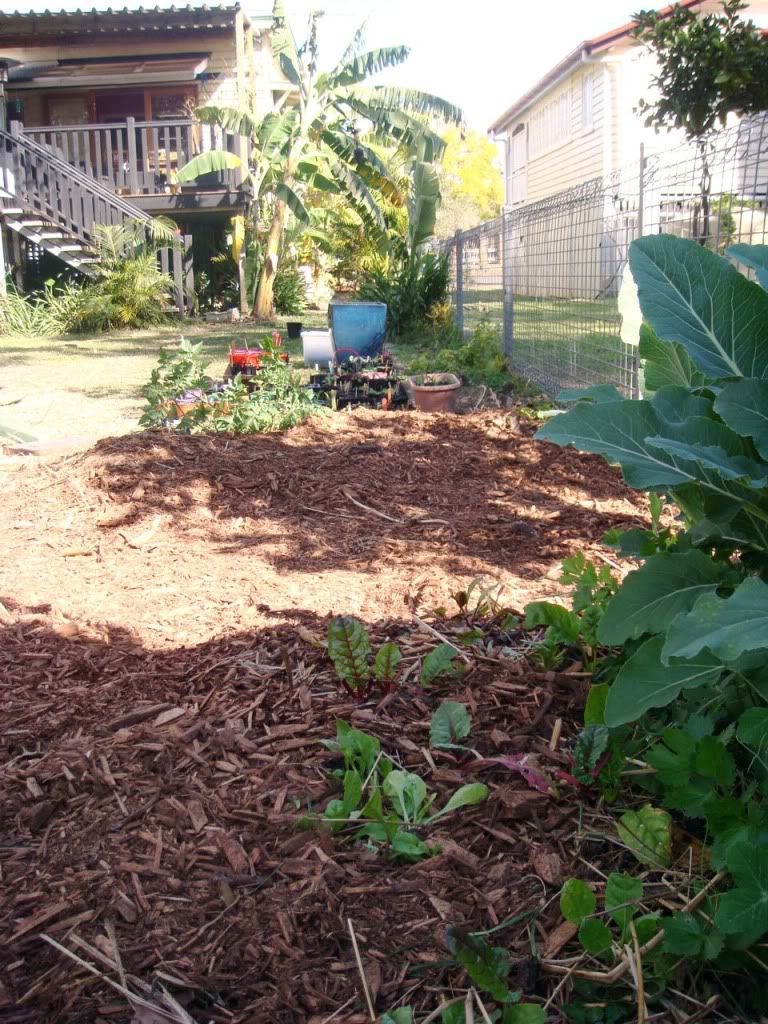 I'm not sure how much it will cut down on watering, or how well it will work, but anything is better than half dead grass and dust.
I feel like I have tucked up the vegies in a lovely comfy bed.