Yep, that's right, I have invented my own tomato.
Amazering hey?
Oh, why did I call it Brick Red, you ask? Because it's red? Because it looks fabulously delicious and oh so good?
Oh no, no, please, let me explain.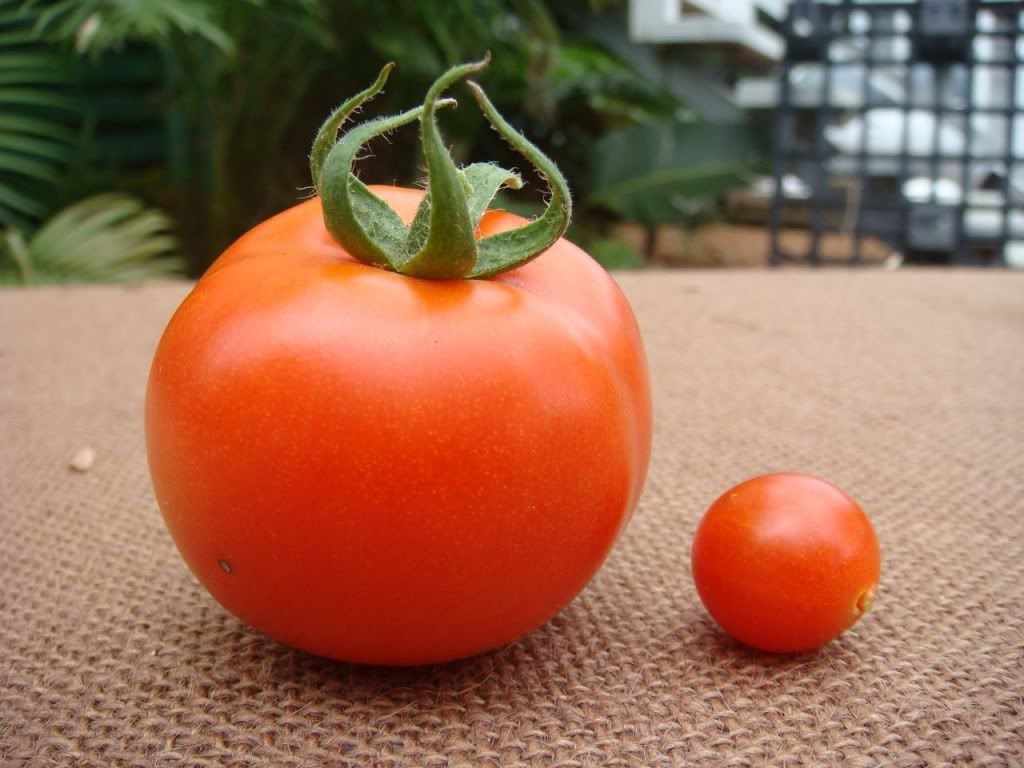 I called this tomato Brick Red, this tomato that I have been excited about since way back in
June
, this tomato that I have been checking for ripeness and bugs every single day for over two months, well I call it Brick Red because this tomato, this one I am calling Brick Red, is as hard as a brick.
No kidding. You could take someone down by throwing Brick Red at them. You could lay it down as a house foundation.
Brick Red is as solid as a rock.
I thought that letting it ripen might soften it up a bit, but oh no, one week on and it's solid. I even gave it a little friend in the hopes that it would thaw its frozen core, but no, Brick Red has impenetrable as its middle name.
How fabulous that we are renovating the kitchen - Brick Red will come in so handy as a hammer.