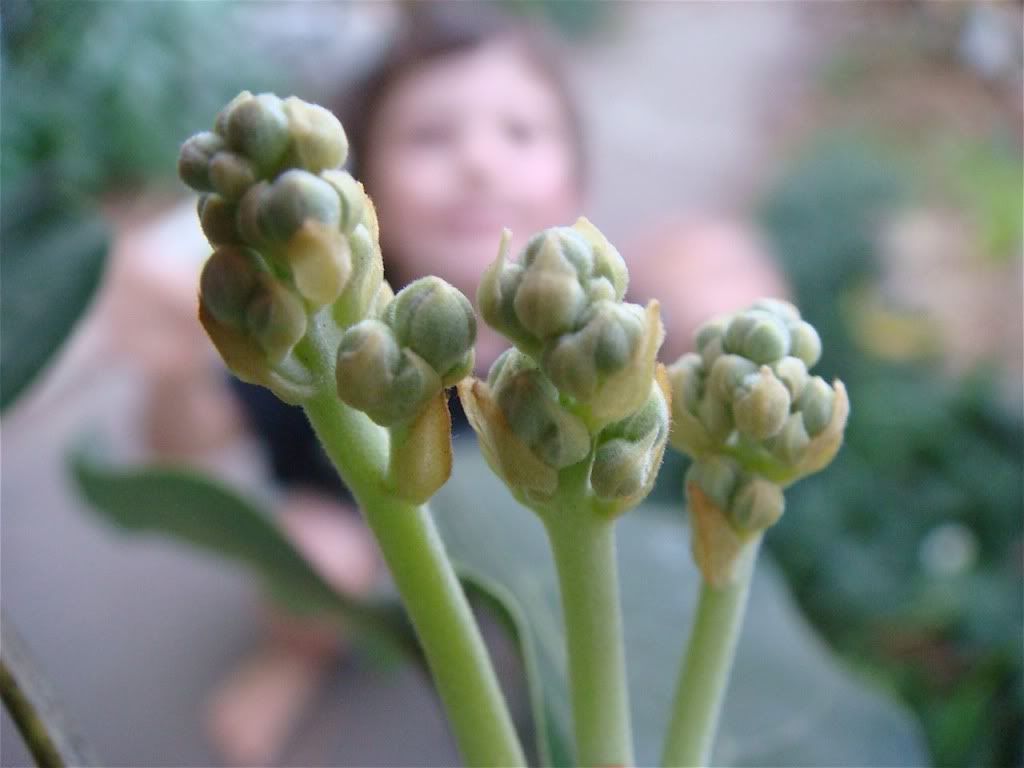 The avocado tree is driving me batty... surely, but surely, these are flower buds on it?
A few weeks ago I showed you
these photos
, and there was no question in my mind that my avocado tree was on the verge of flowering.
But there was just one comment, just one, that asked me if I was sure they were flower buds and not just new leaf buds... and it started up a little niggling uncertainty in my mind.
I look at them every single day, and with every single sighting I change my mind.
Today, I am convinced in favour of flower buds. 100% sure for the moment.
Do you think??