I wasn't sure how to spell Davo.
Daveo?
Dave - O?
In the end I gave up and settled for Dave minus the e and plus the o.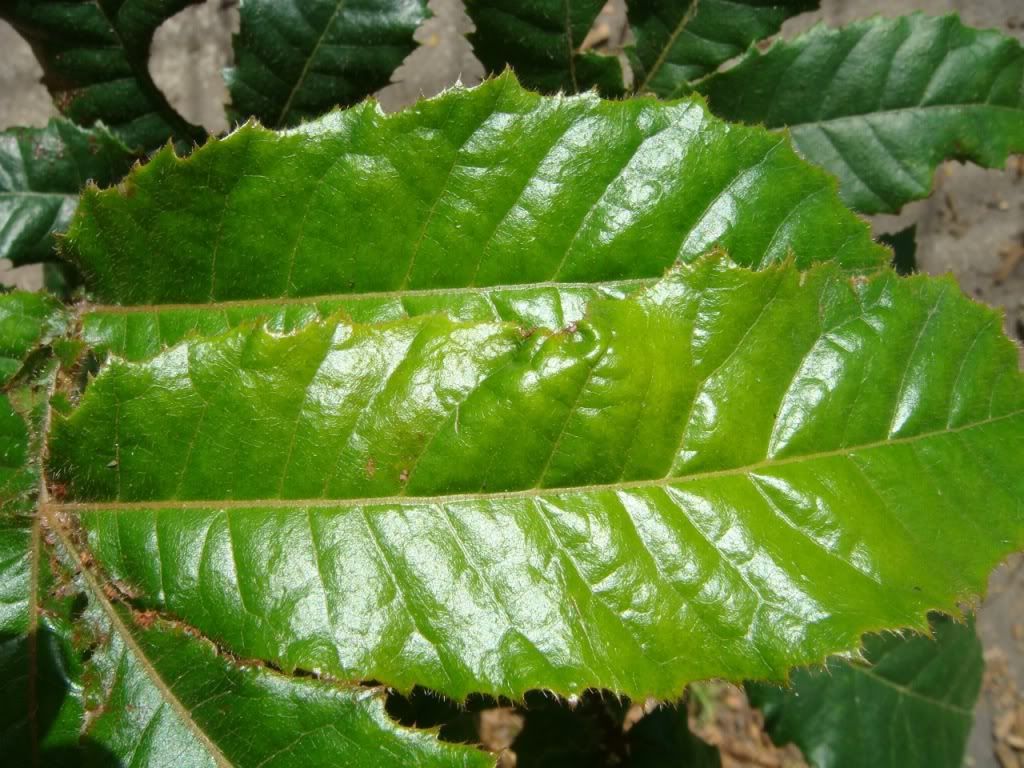 So this is Davo. Or, if we were not in the habit of shortening names and then plonking a new ending on them, Davidson's Plum. And Davo is an Australian native.
Davo is an understory rainforest tree, and bears fabulous (so I am told!) plum-like fruit. Opinion seems to be divided over the taste of said fresh fruit, from delicious and tangy to no way am I eating that it is way too tart.
I say there's always jam.
Davidson's Plum grows up to 10 metres tall and will grow well in a nice shady spot. Which is why I bought David, as I have plenty of nice shady spots. He has the most fabulous leaves, very shiny and covered with thousands of tiny hairs. Dave looks as though he's prickly, but he's really not.