But if you don't have time to do that, then just do your tomatoes.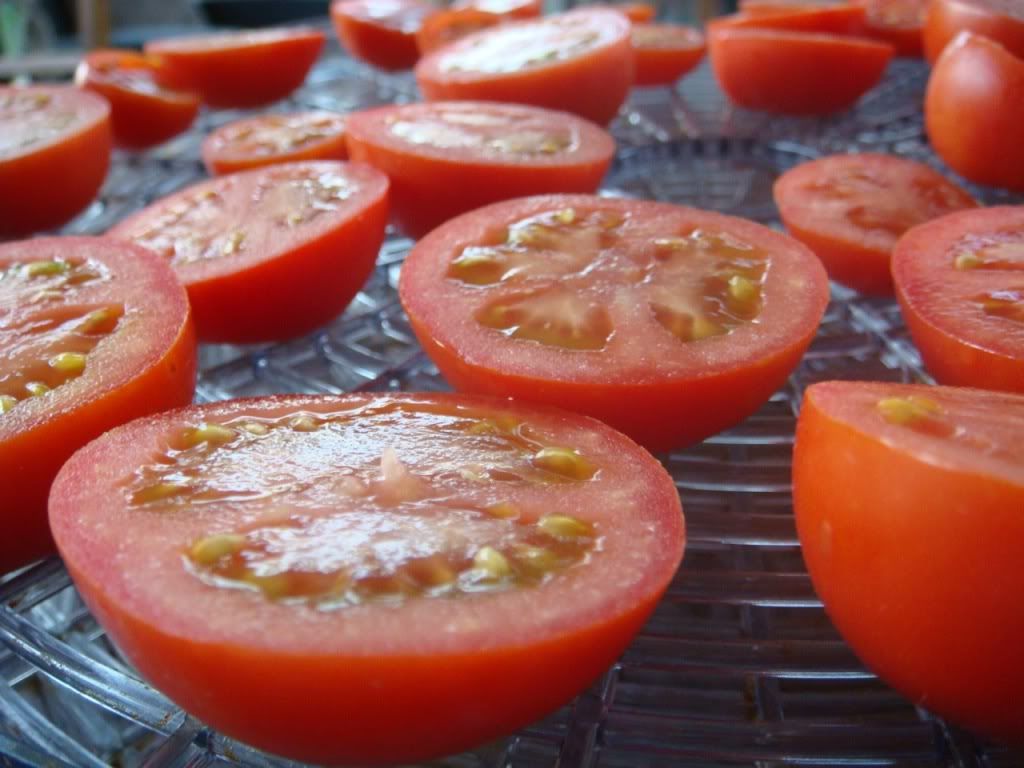 Ooo am funny.
Mark, from
Mark's Veg Plot
suggested I use them in cooking, which has proven fabulously successful indeed. They don't actually taste bad, quite the opposite - they are marvelously flavoursome, it's just that they are hard. Brick hard.
So when the lovely, lovely men from
Geronimo Jerky
so graciously offered me the use of one of their old dehydrators, a little light bulb went off in my head.
Pomodoro Mud Pie are
perfect
for dehydrating.
Absolutely perfect.
So perfect in fact, that by the time they were finished, only half of them were left. I kept getting up in the middle of the night you see, to check that the dehydrator wasn't about to burn the house down... and every time I checked, I just had a
little
tiny taste.
Sweet and absolutely packed full of flavour, these little semi-dried tomatoes did not need one thing added to them. Not salt, not oil, not anything.
I'll be extracting the juice out of life way more often now I know how tasty it is.
p.s. because coincidences often occur half a world apart, the abovementioned Mark has also been playing with tomatoes. Go
take a look
!