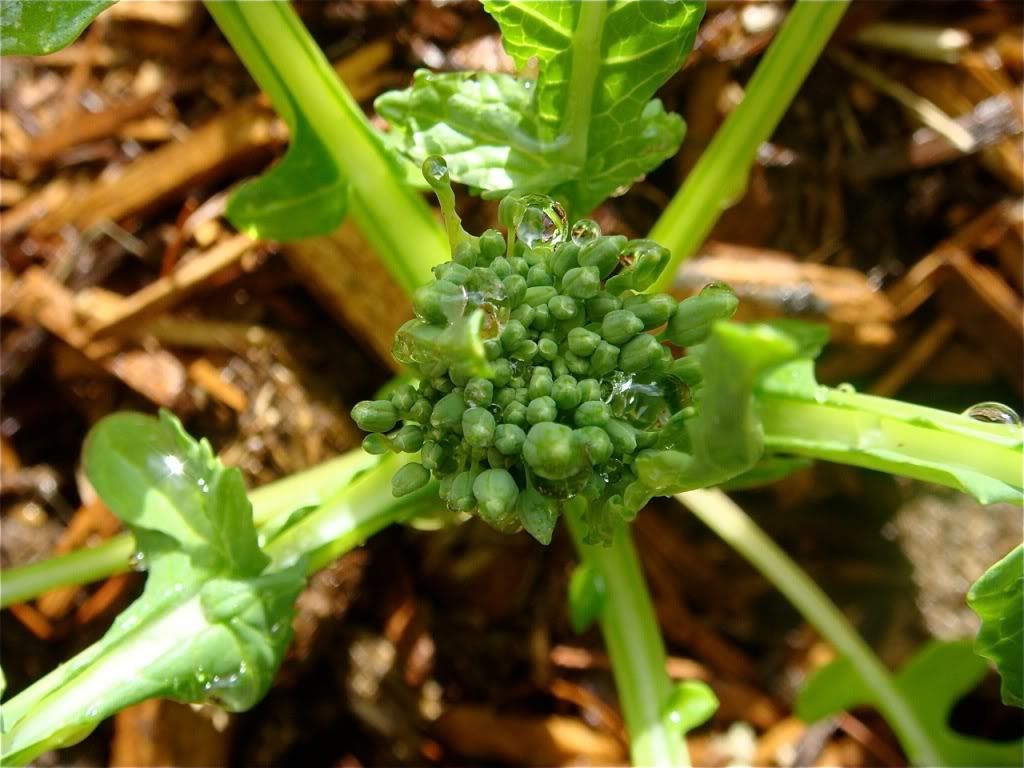 So I don't know about you, but the wait for broccoli for me this year has been endless... eeeeeeeeeeeeeeeendless. Planted well before the start of winter, I am still waiting for the majority of my broccoli to actually broccoli. And what's quite terrible, is that I am pretty sure that now the cabbage moths have set in, there may not be a whole lot of broccoli-ing actually taking place.
But it doesn't matter.
Nope.
I've found a new player in the field of tree-like greens.
And its name, is Broccoletti.
And Broccoli Raab, and Rabe, and Rappi, and Grelos, and, my personal favourite, Friarielli.
It seems to have quite a few names.
Personally I am quite happy to call this little green wonder whatever it likes, because, my blogging friends, broccoletti grows faster than radish.
Yep, that fast.
I sowed the seeds for this plant on the 25th of July, making this little treasure around 7 weeks old. From seed to table in seven weeks. It most certainly beats the 16+ weeks I have been waiting for the broccoli.
Having said all that, I should probably keep quiet about dumping broccoli forever until I have actually tasted broccoletti.
Although apparently it's quite delicious, stem, leaves, flowers and all.
And I'm all for living dangerously in the garden. So...
Broccoli - u r dumpt