I'd dearly love to spin a marvelous tale from the word archematoke. Something along the lines of "when I were a wee lass" (and lived in Scotland apparently), but alas no, nothing of the sort. I cannot tell such a lie, because I am pretty sure it would leave my mother scratching her head and wondering just when it was that we ate archematokes.
Artichokes actually. But you just try saying archematoke and see how easily it rolls of the tongue. It's a fabulous word, and I for one, am sticking with it. But not for this post.
Because that would just be confusing.
So I have artichokes growing in my garden. Lots of them. Possibly because I planted a whole bunch of seeds, possibly not. But the lovely (not) lady at the nursery that I was telling about my archematokes (I called them artichokes in front of her), today informed me that my artichokes (she said it properly too I noticed) were doomed.
"TOO HOT FOR THEM HERE LUV" (she was very loud), "ANYTHING WITH A SILVER LEAF WILL JUST UP AND CARK IT IN THE SUBTROPICS COME SPRING."
Well thank you very much loud lady. I happened to be very proud of my artichokes and you just crushed my pride like it was a dirty little snail under your great big gardening boot.
So here is one of my artichokes.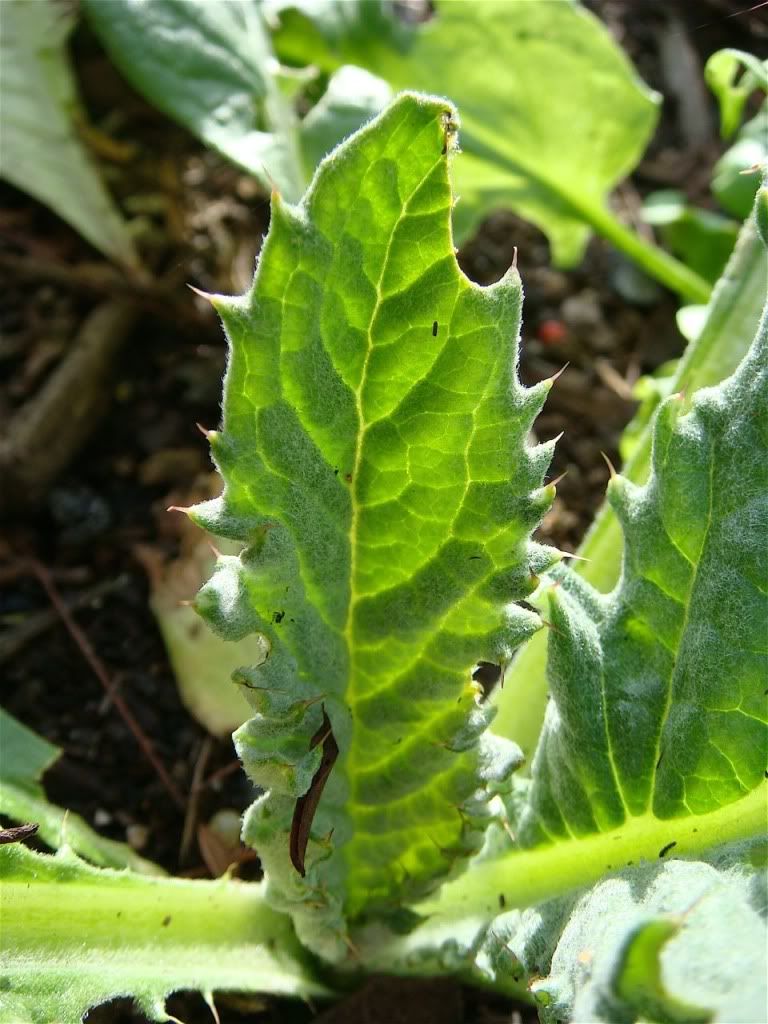 Please admire him before he and his silver leaves up and cark it.