I lost my camera last week.
Well, lost is actually quite a strong word. Misplaced? I looked high and low for days, but obviously not quite high or low enough, as it ended up being under a pile of clothes that were on top of the piano.
What on earth a pile of clothes is doing on the piano is anybody's guess.
Anyway, I haven't been posting as I haven't been photographing, and I think a blog is like a cookbook, if there aren't any photos, I'm not into it.
I am, however, very much into zucchini. Every year I try to grow it, and every year it's the same story. Zucchini plant grows, looks fabulous, little zucchinis come along, get to the size of my finger, and then the blossoms shrivel up and rot off. And this peeves me to no end. Zucchini are supposed to grow well here. They like the heat. And I know they grow well here - the plants are fabulously healthy looking and flower up beautifully, but I have yet to produce a zucchini larger than my finger.
Until now. Or at least until after now. Actually, until perhaps after now. Because I am not sure that this is going to work.
After a little research I discovered that calcium deficiency is causing the blossom rot on the zucchinis. This is caused either by a deficiency in the soil, or by irregular watering. Applying dolomite is supposed to fix this, so that's not rocket science. But there was also another recommendation.
Apparently if you remove the blossom once the fruit has begun to grow, and scrape off any signs of rot, the zucchini fruit will recover and flourish.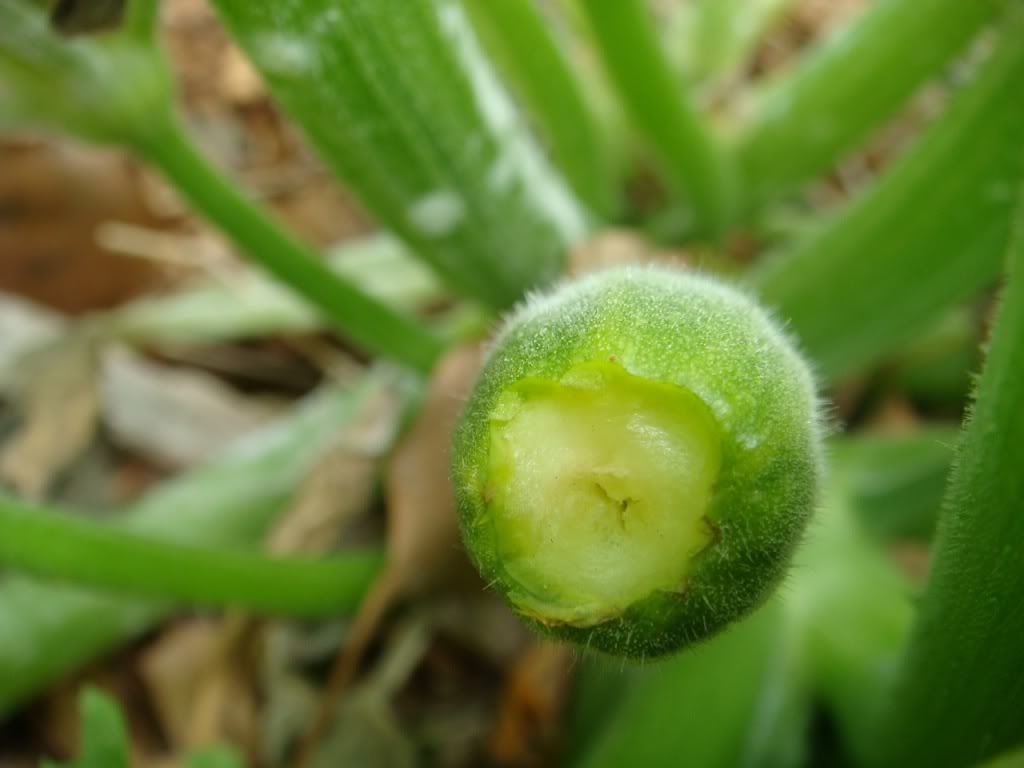 Skeptical?
Me too.