With the cauliflowers slowly losing their battle with the caterpillars of the white cabbage moth, I thought ready or not, I'm picking my cabbage.
Isn't he cute?
There were certainly a lot more outer than inner leaves, but that's okay, the chickens are always happy to see some green leaves. If they hadn't been caterpillar ridden, I might have done something exciting with them, but as they were (and I live in morbid fear of accidentally eating a caterpillar. Or worse -
a slug
) I wasn't touching them.
So yes, my first cabbage. Now while I hadn't actually grown my own cabbage before, I have eaten lots of home grown cabbage. My dad has lots of success with them, and lucky he does, because I think this might be it for me.
And not because it took ages to grow, although it did seem to take an age.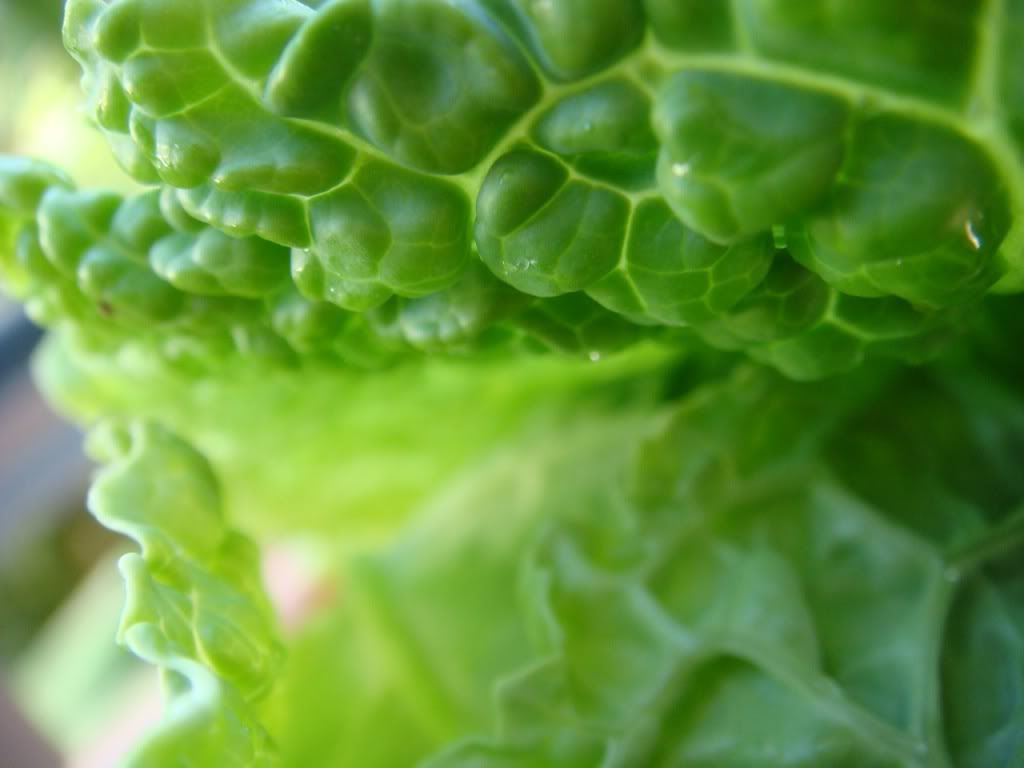 No I can cope with the long growing period, because cabbage is something I really like. It's a fabulously versatile vegetable, and besides, I think it tastes plain old yum.
And with that yummy taste in mind, I thought I'd make a little coleslaw. To properly take advantage of the freshness of the cabbage you know.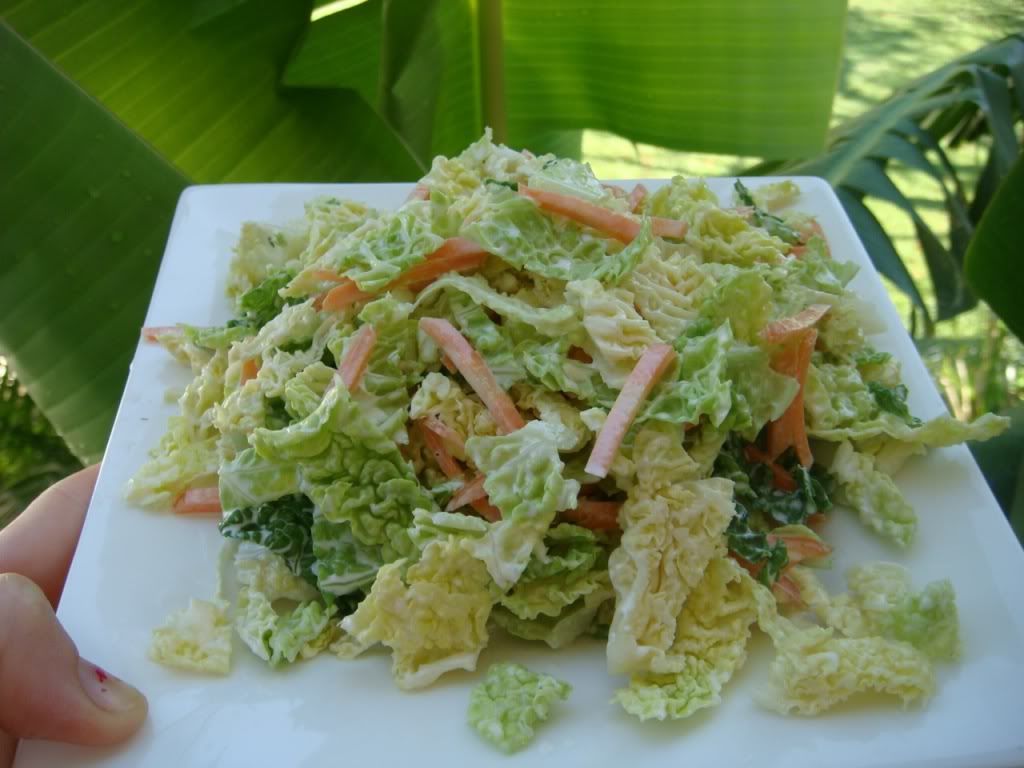 I made a pretty big deal when I served up the coleslaw as a side salad for lunch. I may have even hinted to my family that they were dwelling with a veritable earth mother, nourishing them as I was straight from the garden.
Next time I'll taste before I talk.
Because it was not yum.
Like really not yum.
It tasted like I had somehow included an off chilli in the coleslaw - it was hot and burning in my mouth and not in a good way. That cabbage was long gone tastewise.
Cute or not, I am majorly peeved.
I'm glad I chopped him up good.