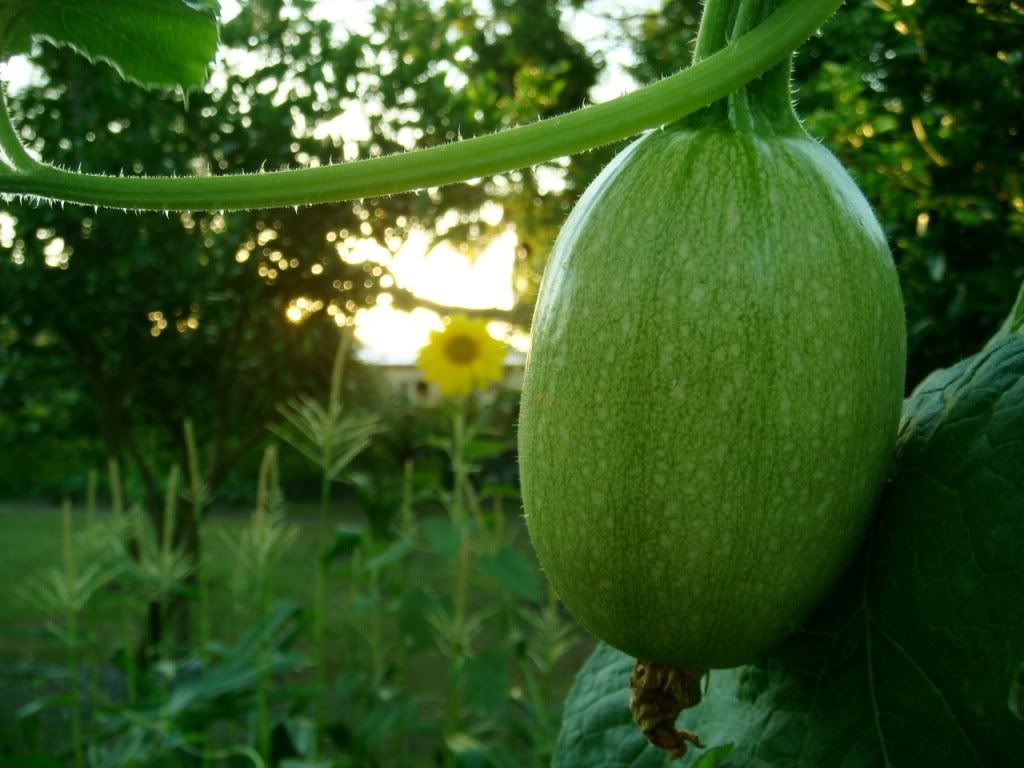 Well it hasn't rained in weeks and I have squeezed out the last drops from the water tank. There is no rain on the horizon and it is HOT. Burning hot, the sun is scorching - you can feel it toasting the top of your head after only minutes outside. Because water here now costs a fortune, when the tank runs out, I let things go... so the sunflowers are drooping, the celery tops are burning, and all my leafy greens have practically disintegrated.
But the spaghetti squash are thriving!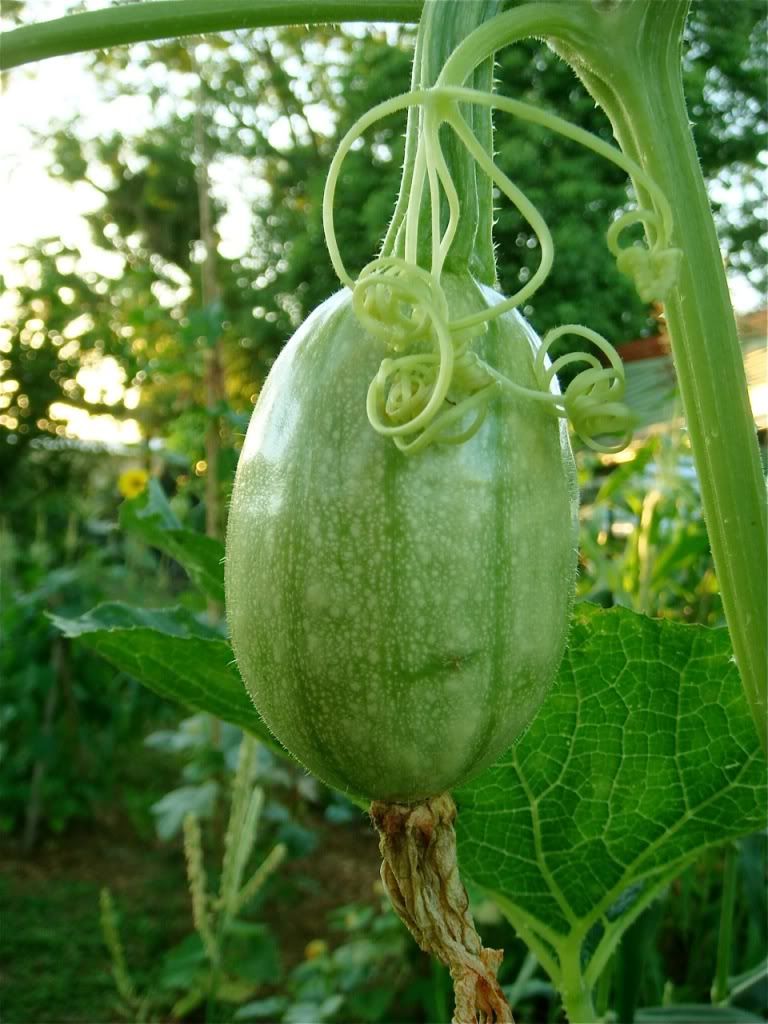 Ha!
Not because they are some sort of hardy drought resistant type, but because they are my favourite things in the garden at the moment, and for my favourite plants I will lug a bucket of water around the backyard.
So as the lugging of buckets indicates, I am quite chuffed with our spaghetti squash. It's fabulously decorative and is rivalling the
broccoletti
for fast growing produce. We have around five plants climbing up our
wonky teepees
, and around three decent sized fruit so far, but more teeny tiny fruits are popping up everywhere.
With my track record for harvesting things before they are ripe, I am of course already dying to pick the biggest one. I don't have a photos of it that I want to post, as all the photos I took managed to feature my diagonal next door neighbour's very ugly shed. But the largest one is of course bigger, and it's starting to turn yellow. The vine of the larger on is also starting to wither, which doesn't look brilliant on its teepee, but does bode well for its ripeness.
I'm so going to pick it this week coming.