I adore a good cucumber.
This variety is called "Muncher Burpless", and it most certainly lives up to its name, being both munchable, and not causing any burping.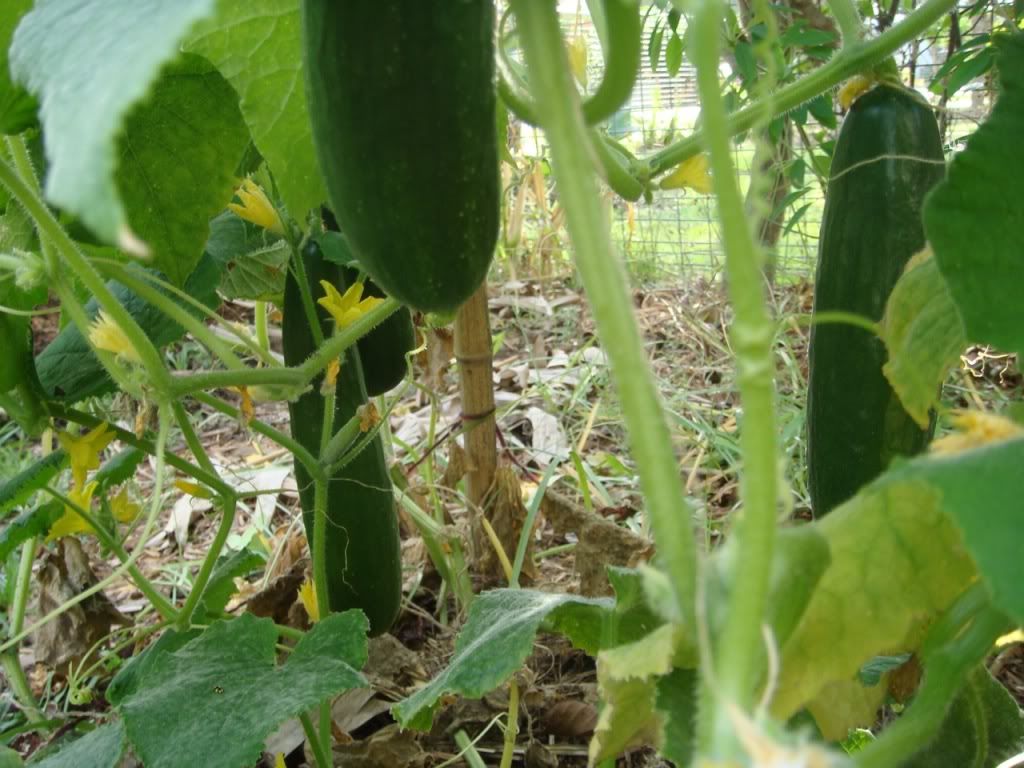 I have the cucumber plants growing up one of my bamboo teepees, sitting in a bed with lots of lovely aged cow manure. I am pretty sure I threw some ground coffee into the mound as well, but that's hardly surprising - I collect so much coffee now that I use it in everything.
So whether it's the coffee or the manure, I am doing something right as I am picking a lovely fresh cucumber every other day. I love them fresh with mayonnaise, or sliced, salted and squeezed to within an inch of their lives and then drenched with lime and creme fraiche.
Yum.