How could I resist in the face of this advertising line?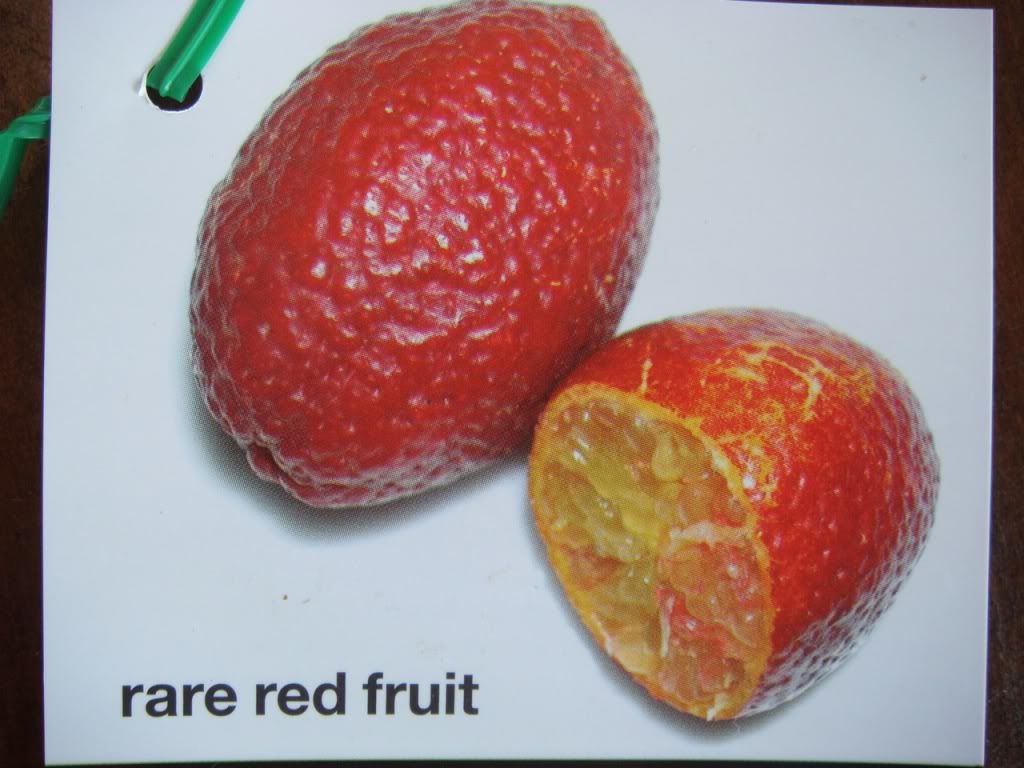 Oh you so know that I couldn't.
This is a Red Centre Lime. Or an Australian Blood Lime, and is a cross between a native Finger Lime (I don't actually know what a finger lime is, but I do feel as though I should. At least I am giving it capital letters) and a mandarin (I know what that is).
Which is just so very, very exciting.
Who doesn't love a lime? And if they are good in green, how fabulous are they going to be in red?
Ooo red and green.