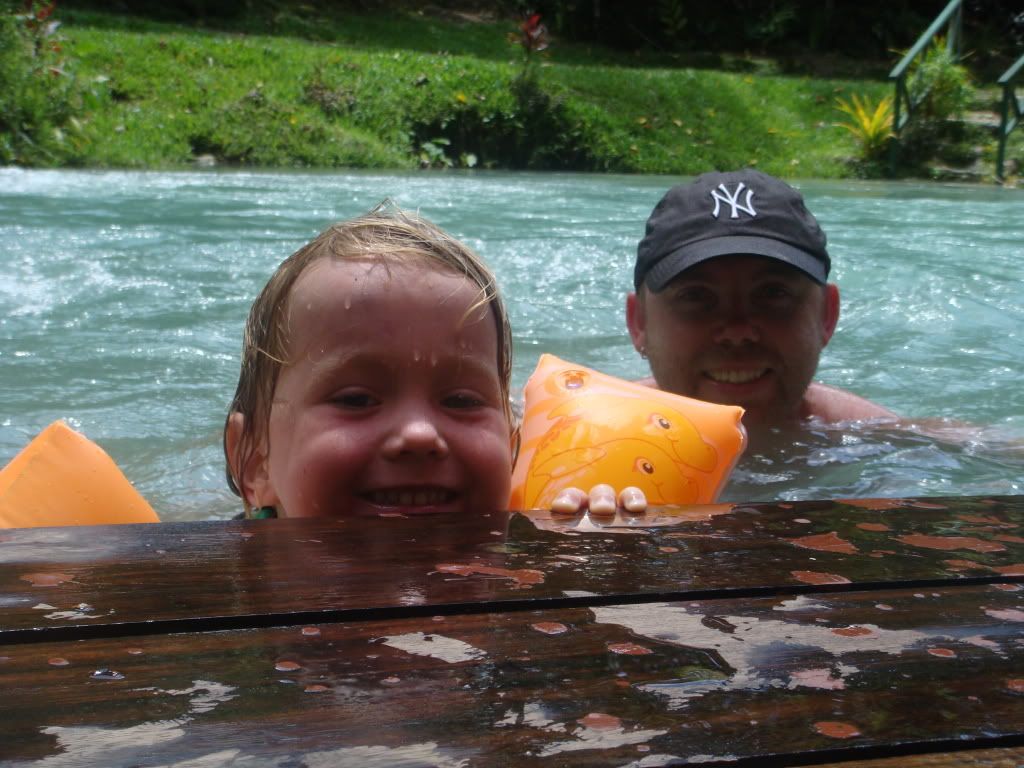 In an effort not to have you pop your eyeballs completely out of your head trying to take in all our photos, I thought I would just post a few snaps of my absolute favourite part of our holiday.
Even though I am pretty convinced that I broke my toe there.
So below is us making our way towards the Mele Cascades in Port Vila, Vanuatu. I absolutely fell in love with Vanuatu, it is just so rich and lush and tropical. We saw banana plants and paw paw trees, elephant apples and star fruit, honestly there were fruit trees growing everywhere, on the side of the road, in the middle of paths, and all of them were just dripping with lovely, ripe, healthy looking fruit.
I was ready to move there and start a garden immediately.
I think I am a little excited about getting there in that photo above... hurry up guys!
Mele Cascades are a series of waterfalls, pool after pool of gloriously crystal clear blue water, tumbling over these lovely big white rocks. The effect of the water with the white background was really quite stunning.
In the photo below you can see up to the top of the waterfall. I am convinced that here in Australia there is no way we would have been allowed to take the boys up there on the ropes, but of course in Vanuatu we were not only allowed, there were also some helpful young men standing in the water, helping clumsy tourists such as myself drag their small, brave children to the top where you could swim in behind the waterfall itself. I had never swum behind a waterfall before, and it now rates up there as one of the most exhilarating moments of my life... I think I may even have let out a triumphant little war cry.
Unfortunately we don't have any photos of us going up the ropes, nor did we capture me flat on my behind, fully dressed, in the water. Felix is a big fan of being carried, and I slipped and fell with him in my arms. And hurt my toe.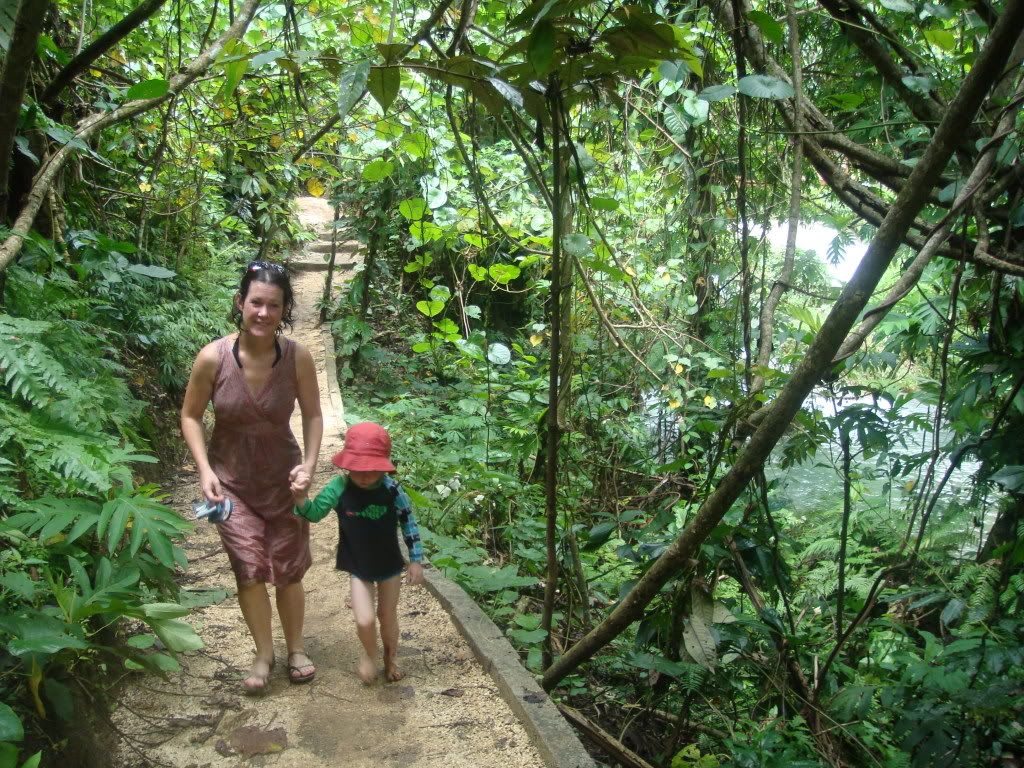 This is Felix and myself on our way back, dress sopping wet and me trying to mask the pain of my toe.
And at the end of our trek, a lovely cool drink and a swim in one of the pools of the falls. I am still thinking about how much my toe hurts, and how sure I am that it's broken.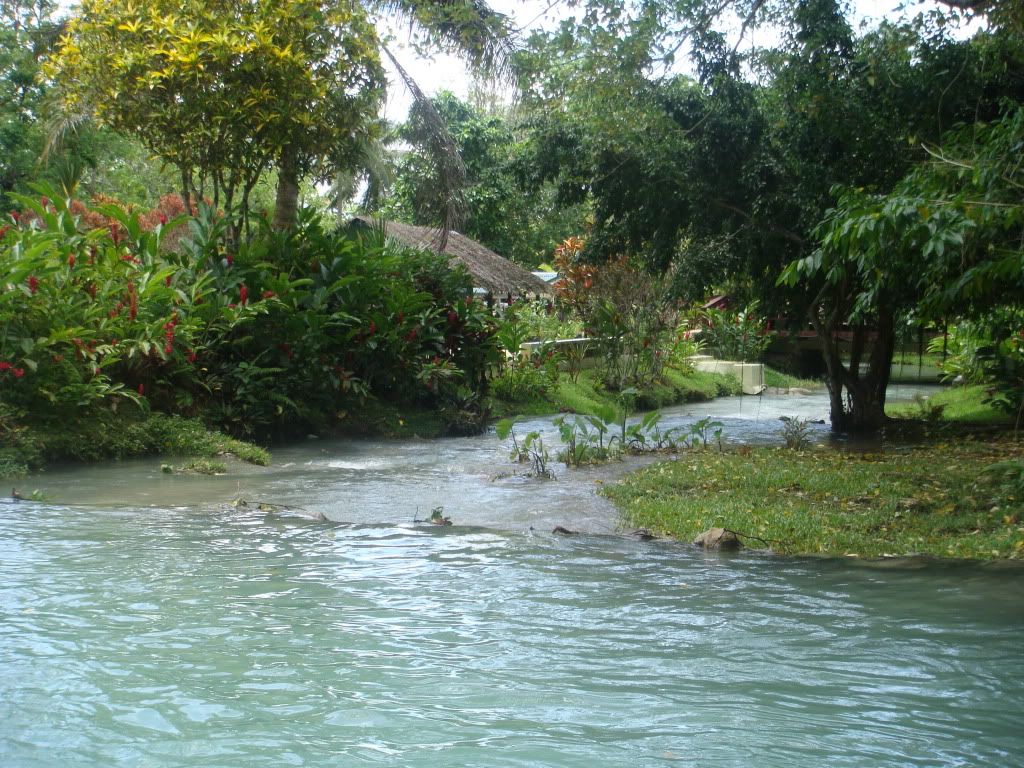 I remember sitting there taking this photo and thinking that this is what I would suppose heaven to look like. But without a sore toe.
I think it translates quite clearly myself.