The journey of a box of mushrooms, from dirt to dinner.
Click on the link below each picture,
or
just enjoy the photos...
Tuesday 21 June
They are getting smaller -
three mushrooms at only 200g tonight.
Total weight: 750g
Cost so far: $33.30/kg
Thursday 2nd June
Okay, two more mushrooms were picked, but
how many more photos can I take of
them before they all start looking the same?
Total weight: 550g
Cost so far: $45.55/kg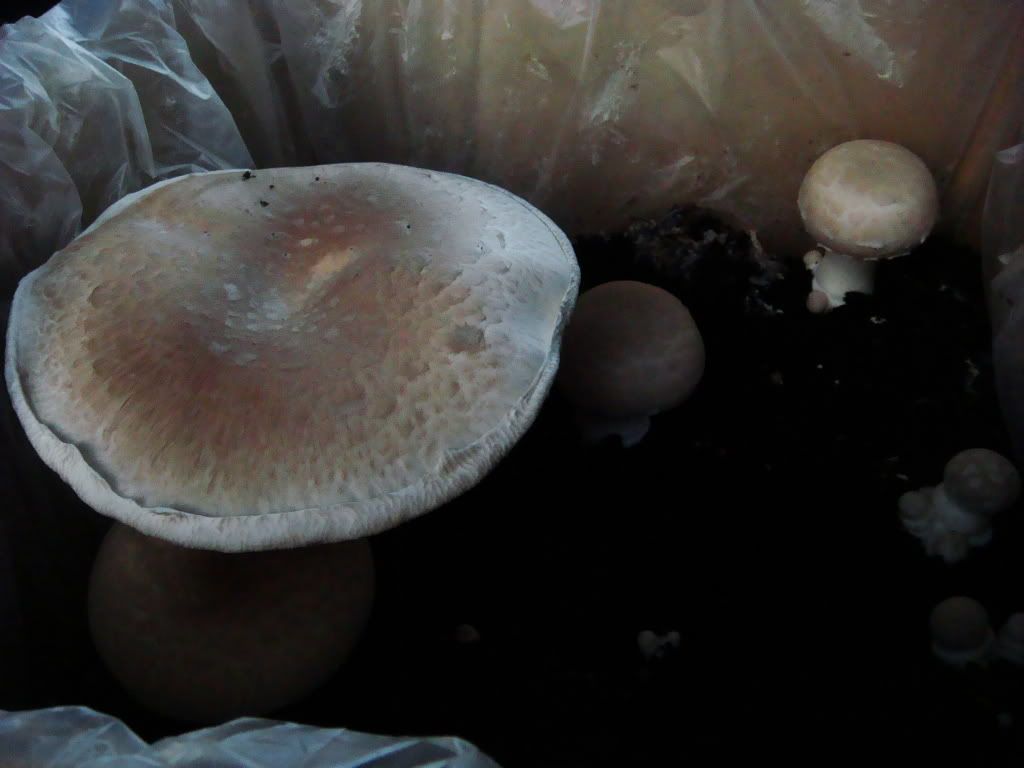 Tuesday 31 May
This one was huge!
Total weight 450g
Cost so far: $55/kg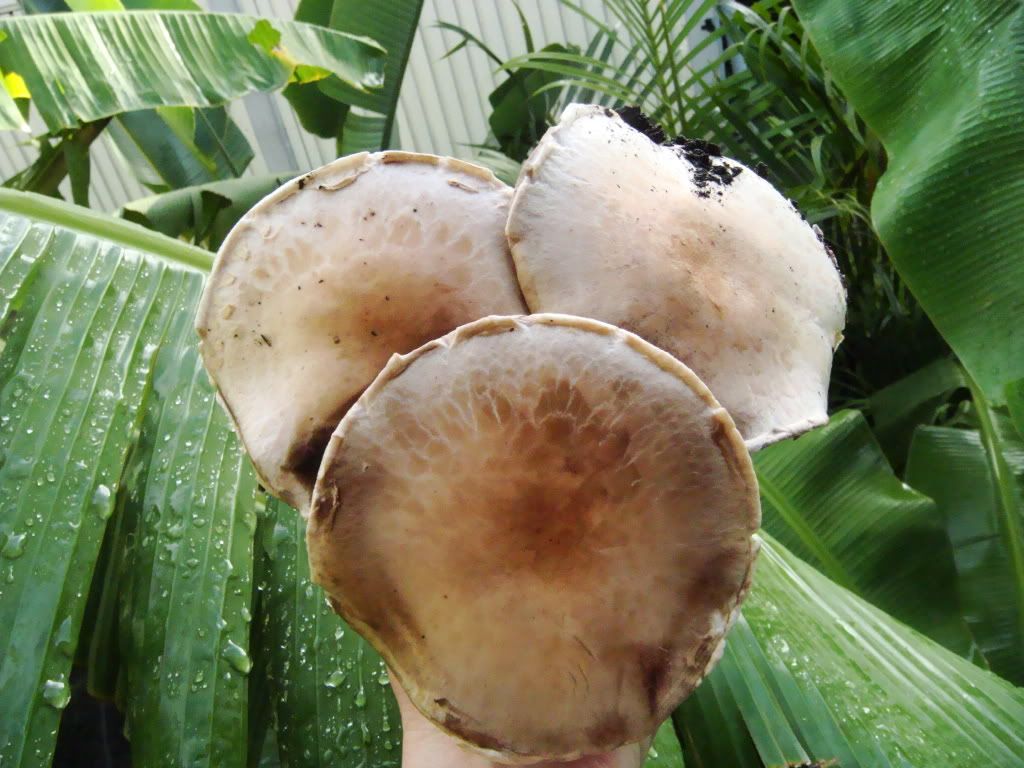 They grow so quickly!
Total weight 300g
Cost so far: $83.33/kg